Swedbank survey: Estonia's middle class is growing
Text Mark Taylor
Photo Stina Kase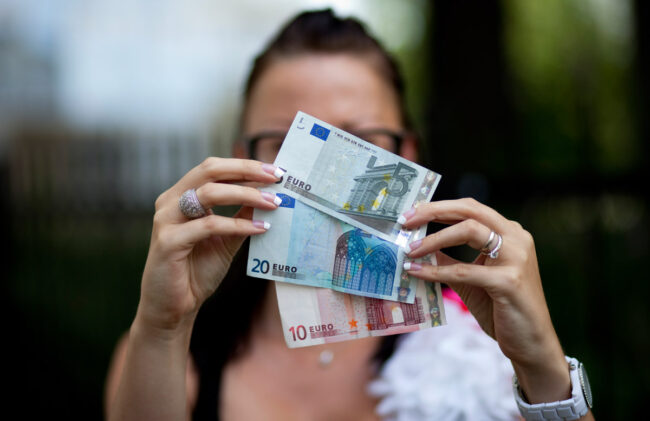 According to a survey conducted by Swedbank, 33 per cent of Estonians regard themselves as middle class. This figure is 4 per cent higher than in 2018. However, when looking deeply into the statistics, far more Estonians are actually middle class than they perceive.
In addition to the number of people perceiving themselves as middle class increasing. "It is encouraging that the proportion of the most deprived people has decreased from 14 per cent to 10 per cent," explained Mari-Liis Jääger, head of the institute of finance at Swedbank Estonia. Only 6 per cent of respondents to the survey considered themselves as wealthy.
However, as Liis Elmik, a senior economist at Swedbank, states, "People mistakenly believe that middle-class incomes are far higher than they actually are."
In the survey, respondents estimated a middle-class income to be between 1,800 and 2,400 euros, but the real average was actually between 700 and 1,700 euros. At the same time, respondents believed that a middle-class family of four had a discretionary income of 1000 euros. This is the amount of money left after paying for bills and other necessities. However, "In reality, a family of four has three times less discretionary spending: about €300 per month." Elmik adds.
Respondents to the survey also believed that a middle-class citizen would have at least three to six months of money in savings. However, 70 per cent of Swedbank customers have less than one month's salary in savings.
Source ERR
To learn more about this and similar topicsincomes middle-class incomes middle class savings