Sunny Beaches and Fascinating History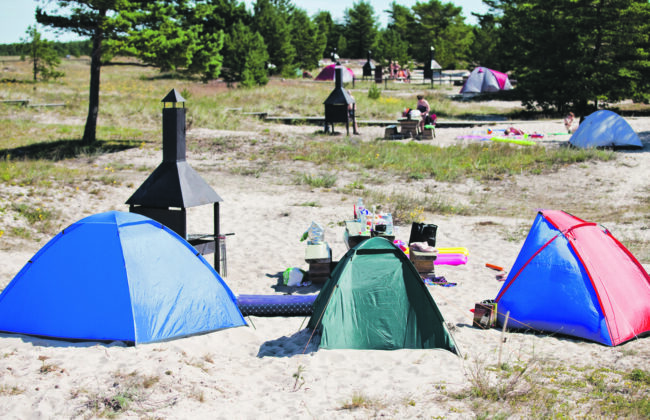 The northwest corner of Estonia surprises with paradise beaches and the culture of Coastal Swedes.
We start driving toward Nõva from Tallinn and in an hour we've already arrived in northwest Estonia. In the tourist information point located in the red fire station we are told about the area's points of interest, including the oldest Madri-Eesti wood church and the white sandy beaches.
Püha Olavi Church, built in the 17th century is small, but beautiful. It is one of three churches named after the Norwegian king in Estonia. The other two churches are located in Tallinn and Vormsi.
Meigo Voog at the Nõva Nature Centre, tells us about the natural surroundings. There is something for bird, plant, and geology enthusiasts alike. A few years ago the RMK centre was renovated and is used quite a bit in summer.
"We receive visitors from all over, like Finland, Germany, and Sweden. There are just as many cyclists as well. You probably noticed that the Eurovelo bicycle path runs beside here", Voog says.
An 820 km long hiking trail that goes until Peraküla brings many visitors to the area. According to Voog, many come with simply a sleeping bag to enjoy the outdoor summer weather.
It's just a short distance from Peraküla to the seaside, which runs partly along the cobblestone path built by Russians in the First World War.
The beach offers a view you don't see too often in Estonia. Sand dunes, a snow white sandy beach and waves, which are in a different class compared to Pärnu, for example. And the sand truly sings. It is very fine grain.
There are many RMK campfire site and around them are tents. The beach is a favourite holiday destination for young families.
The journey continues through the pine forests until Naorootsi Spithami. Places for berry picking are marked at the side of the road, Nõva is known for its berry and mushroom forests.
Spithami was an Estonian Swedish village in the beginning, where most of its inhabitants spoke Swedish as a first language. Estonian Swedes were forced to flee from the Soviet Army in 1943-44. Some have returned, if only for the summer. Beautiful red cottages are everywhere, as well as Swedish cars.
Soviet army ruins tower in the meadows. They served as a border from the seashore and it's because of them that the beach has remained untouched by buildings. The beautiful sandy beaches were only "discovered" in the mid '90s.
The point of Cape Põõsaspea juts out towards Finland and on the horizon you can see Osmussaar (Odensholm). The point is known foremost for its birds. In autumn, about two million arctic waterfowl and sandpipers come here. Põõsaspea is one of Northern Europe's best bird migration watching areas.
Nearby, Dirham port is full of summer visitors. There are many boats docked here and in the main building you will find showers and a sauna.
Roosta beach is western Estonia's Ibiza and on a hot day it's filled with people. The surf club teaches children how to ride the waves, a group of young Swedes play beach volleyball and music plays.
Noarootsi's administrative centre is  far from the sunny beaches in Pürksi (Birkas). There is only one road leading there, which runs through a former seabed. The watchtower at the side of the road was used in the Soviet period and you could only get there with a special permit.
It's also worth a visit to Österby port, where a hundred year old breakwater stands in front of Haapsalu's silhouette. Other points of interest include the stunning Saare manor and Noarootsi church.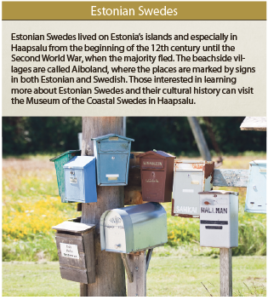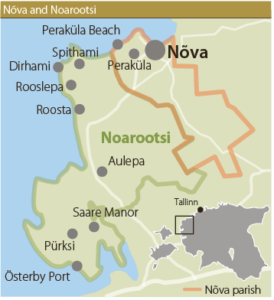 TEXT MIKKO VIRTA, PHOTOS ANDREI CHERTKOV, MAP EVE JAANSOO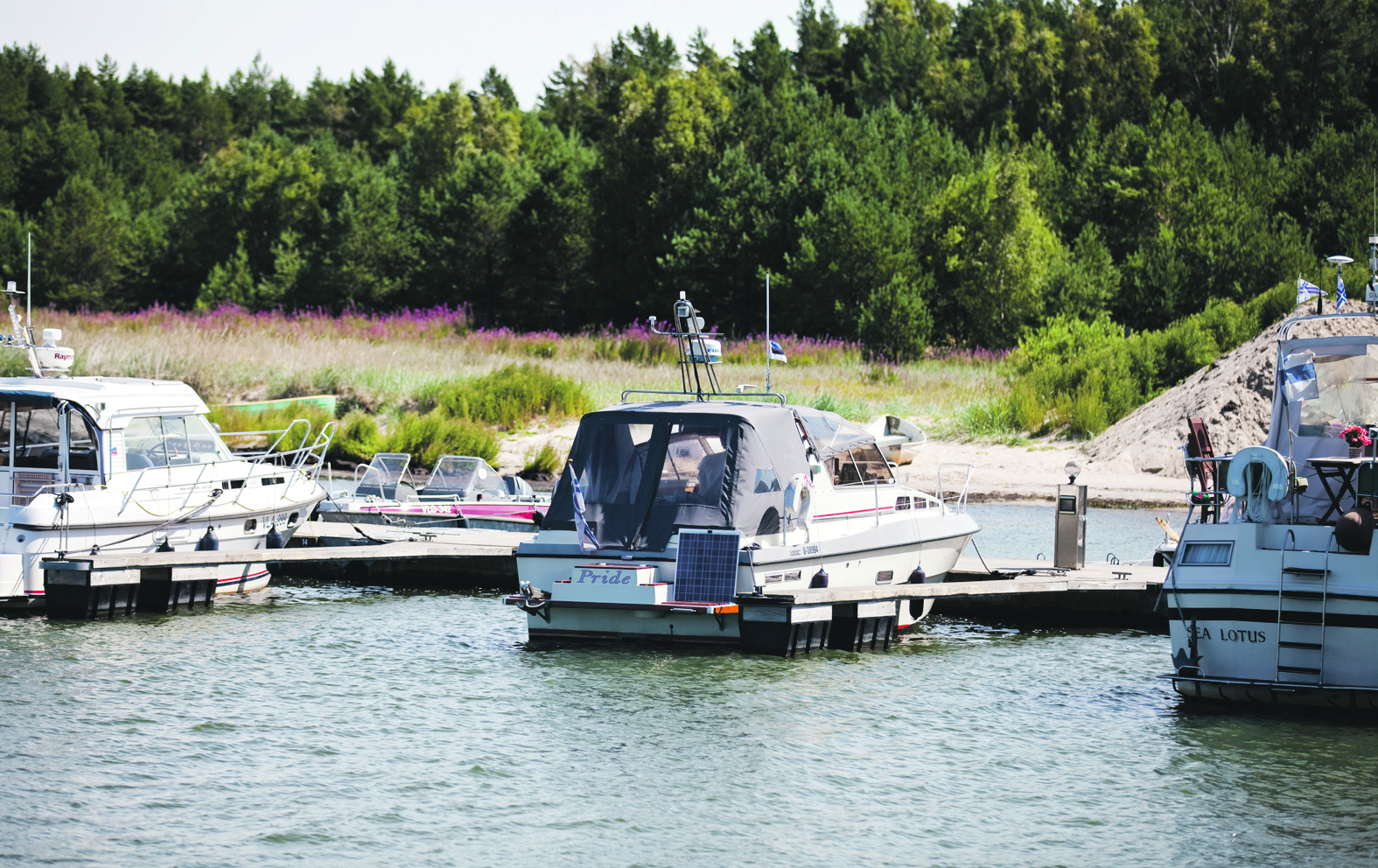 To learn more about this and similar topics