Student and Spring Days in Tartu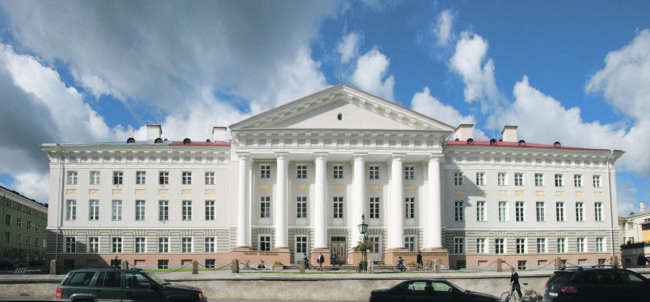 Student and Spring Days in Tartu
One of the most significant and crazy events is the boat race, which takes place along the Ema River that runs through town. Spirits are high in spite of the strong currents and ice-cold waters. To be honest, the fun is in the eye-catching vessels, made out of anything that floats or doesn't float. One's imagination is the only limit when it comes to the construction of the vessels.
If you prefer to stay dry, warm, and on land, enjoy the student market, song festival or one of the many pub rallies.
The Student Days finish up with a huge party on April 30, the night of Walpurgis, which marks the definite arrival of spring!
When: April 25 – May 1, www.studentdays.ee
Quick Facts
A night at the theatre
Few cities the size of Tartu can boast to having such high-class theatre. In April the Vanemuine theatre, the oldest in Estonia, puts on great performances like the musicals Mary Poppins and The Sound of Music; the opera Manon, the Ballet Onegin and the operetta The Merry Widow.
Academic Tartu at a glance
Tartu is the second largest town in Estonia with a population of about 10,000. It is the cradle of the Estonian Song Festival, Estonian theatre, and the Estonian state. Tartu is the Estonian university centre par excellence with academic traditions dating back to 1632. It is often referred to as the city of good thoughts; and no doubt, new ideas are sprawling and bubbling in the auditoriums, laboratories, and in the minds of students. Because of its dynamic development and innovative atmosphere, Tartu University is attracting an ever growing number of foreign students and researchers. According to a recent study, Estonia ranked first in an international student survey for satisfaction of stay in the hosting country institution.
How to get there? Tartu is located 180 km southeast of Tallinn. By air via Tallinn (Estonian Air) and Helsinki (Finnair/FlyBe). By bus from Tallinn: http://bussireisid.ee/ By train from Tallinn: http://edel.ee/. www.tartu.ee .
TEXT: TOOMAS KÄBIN, PHOTOS: TOOMAS TUUL
To learn more about this and similar topics