STEPPING OUT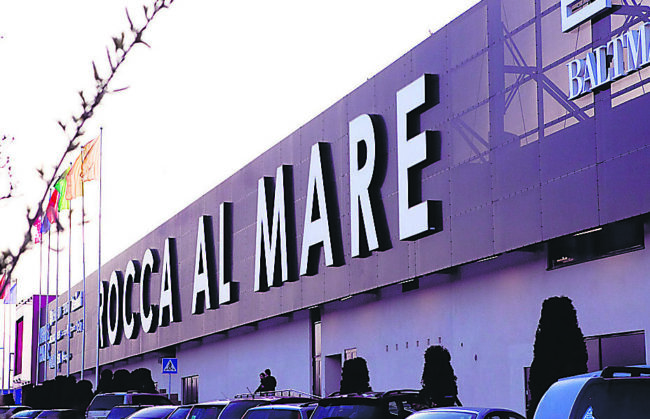 STEPPING OUT
Tallinn has many great shoe stores located both in the Old Town and in the various shopping centres around the city.
In Tallinn's Old Town be sure to visit Vivian Vau. The window of this small boutique is filled with colourful leather shoes and bags that will certainly catch your attention. Imported mainly from Italy and Spain, these unique designs are guaranteed to impress.
ABC King, along with its other stores Nero, SHU and Kaubamaja, has one of the largest selections of footwear in Estonia. There are many different sizes on display for many of the shoes, so often it is possible to try your size without having to wait. ABC King has many well-known brands including Miss Sixty, Esprit and Tommy Hilfiger.
Not enough selection? Visit one of the great shopping centres in Tallinn.
Rocca al Mare, while located a little way outside of the city, is easily accessible by bus. A free Rocca al Mare Shopping Centre Kristiine Shopping Centre SHU bus runs between the Port of Tallinn to Kristiine Shopping Centre and Rocca al Mare regularly. This mall has 14 different shoes stores, including an outlet for the department store Stockmann.
Kristiine Shopping Centre is about a 10-minute bus ride from the Independence Square. Kristiine has 17 different shoe stores, including Ecco, Högl, and Bata.
Viru Centre is located just outside of Tallinn's Old Town. Nero, ABC King, and SHU can be found here. The department store Kaubamaja is also inside the Viru Centre and has a great selection of shoes, with excellent service as well.
Location
Vivian Vau, Rataskaevu 2, Tallinn, Old Town
ABC King, Nero, SHU,
Various locations. www.abcking.ee
Rocca al Mare, Paldiski mnt 102, Tallinn. www.roccaalmare.ee
Kristiine, Endla 45, Tallinn, www.kristiine.com
Viru Keskus (Centre), Viru Väljak 4, Tallinn www.virukeskus.com
TEXT: KRISTINA LUPP, PHOTOS: STIINA KASE, VIVIAN VAU
To learn more about this and similar topics