Raili Keiv's new ceramics exhibition "Room" opens tomorrow
Text Mark Taylor
Photos Silvia Parmann, Aadam Kaarma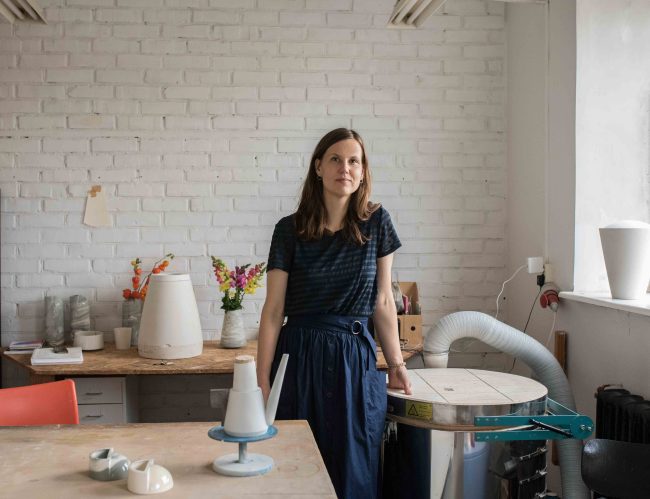 Starting tomorrow (January 21), Raili Keiv's new exhibition "Room" ("Tuba" in Estonian) can be seen at the Estonian Museum of Applied Art and Design in Tallinn. Keiv has selected Estonian ceramics from the 1960s-1980s from the museum's collection that have become design classics and combined them with her own creations into a new and timeless exhibition.
"When I started working on the exhibition a year ago, I had several ways to approach this material. The concept of the exhibition series "Room" does not directly require that I should make more works myself, it is important to relate to the museum's collections. When I got to know the material, I realised that since I am in such a direct relationship with industrial ceramics, choosing this path is very natural. For the exhibition, I finally chose Leo Rohlin, Anu Rank-Soans, Laine Sisa, Velda Soidla, Henriette Tugi-Nuusberg, Annika Teder, Anne Keek, Haidi Ratas, Ingrid Allik and Tiina Lõhmus, who worked as designers in Estonian ceramic companies in the 1960s-1980s. I have restored some items that have become classics," says Raili Keiv.
In order to connect historical material with her own work, the artist combines silhouettes borrowed from historical forms into patterns and applies them to the forms she developed. Object and pattern repetitions meet on ceramic trays created for the exhibition, which play a background role in this exhibition.
Raili Keiv offers viewers of the exhibition the opportunity to think along with her, to rediscover the material belonging to Estonian design history and to think about its meaning and permanence. The exhibition is a tribute to the work of industrial artists who highly valued dealing with unique creations from the position of a modern designer working in her own studio, for whom former industrial possibilities are mostly an unattainable dream.
Raili Keiv studied ceramics at the Estonian Academy of Arts and graduated from the product design department in 2013. She also previously studied at the Hochschule Burg Giebichenstein in Germany and the Royal Danish Academy of Arts. Since 2017, she has been working in her own studio and teaches at the Estonian Academy of Arts.
The exhibition will remain open until April 2, 2023.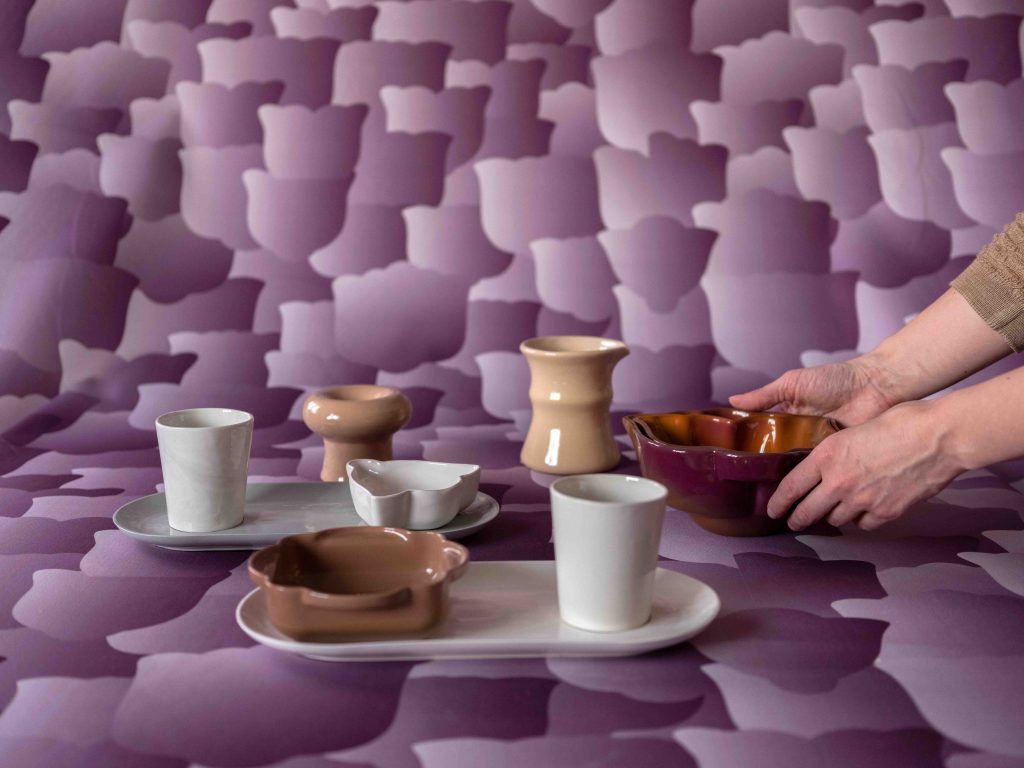 To learn more about this and similar topicsCeramics Exhibition EKA Estonian Academy of Arts Estonian Design Estonian Museum of Applied Art and Design Exhibition Raili Keiv Tallinn