Porcelain and Faience at the Tallinn City Museum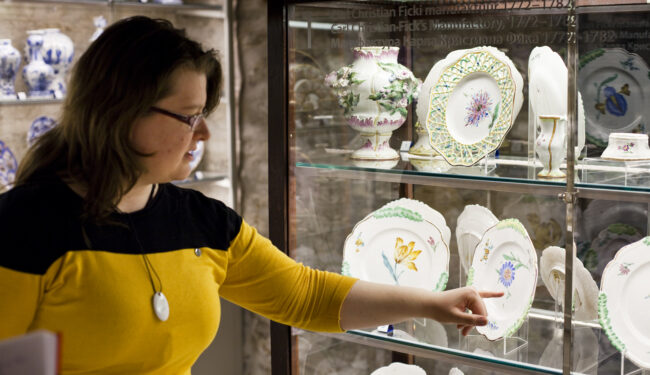 Situated in one of the oldest buildings in Tallinn's Old Town, the Tallinn City Museum has opened their porcelain and faience depository to the public. The collection features an excellent assortment of Estonian porcelain, as well as pieces from Germany, Russia, the Nordics, central and western Europe, and from as far away as China and Japan. Most of the dishes in the collection come from tableware sets that have been used in Tallinn homes.
The depository has technically been open to the public since the 1960s, but one needed to register to look at the collection during the Soviet period. Renovations began about five years ago to properly organise and clean the dishes. The depository holds about 2700 pieces, 2000 of which are on display.
The most noteworthy collection is the 18th century Carl Christian Fick Faience Manufactory collection (1772-1782). There are now about 300 pieces that remain in the world, 37 of which can be seen in the depository.
TEXT KRISTINA LUPP, PHOTOS ANDREI CHERTKOV
To learn more about this and similar topics