Passenger numbers on trains close to pre-pandemic levels
Text Mark Taylor
Photo Andrei Chertkov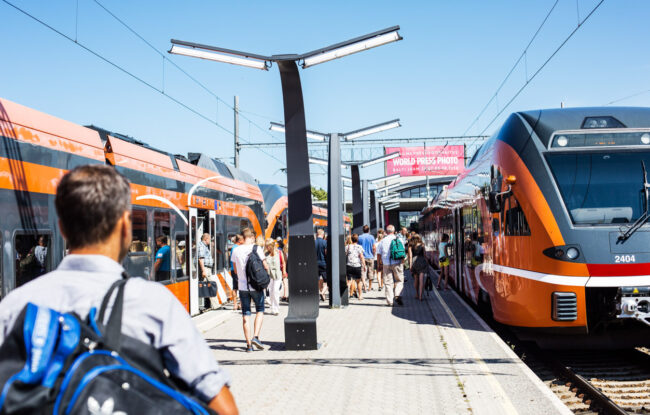 During the covid pandemic, passenger numbers fell significantly on Elron's trains in Estonia due to the restrictions. However, since March and the easing of these, passenger numbers have quickly begun to rebound toward pre-pandemic levels.
"It's possible that a few weeks ago, there were still somewhat fewer passengers than in 2019, but there have certainly been more already in recent weeks. Of course, this recovery has not been quite uniform everywhere — in some places, it's been faster, and in other places, it's been slower," explained Ronnie Kongo, sales and development manager for Elron.
In areas where people can travel for free or at a discount on local county buses, fewer passengers have so far returned to the trains. One example of this is on the Paldiski-Keila-Tallinn route. In contrast, on the Narva, Tartu and Viljandi routes to Tallinn, there are already more passengers than before the pandemic.
As a result, trains on these routes can be packed at peak times. Elron is aware of this, but it is not possible at present to put more trains on these routes. However, new trains are scheduled to enter into service in 2024.
Source ERR
To learn more about this and similar topicsElron Keila Narva Paldiski Tartu Trains Train Travel Estonia