On October 19, the music of Ennio Morricone will be heard at the Alexela Concert Hall in Tallinn
Text Mark Taylor
Photo event organizer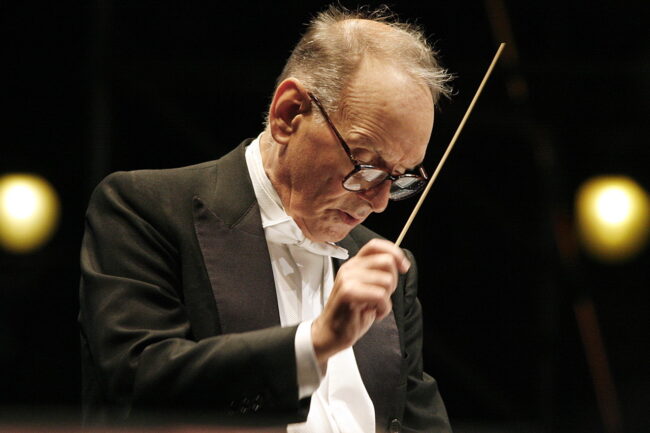 The music of multi-Grammy and Oscar winner Ennio Morricone will be performed on October 19 at the Alexela Concert Hall by the female orchestra Le Muse from Italy, supported by Susanna Rigacci, who has sung in many world-famous and prestigious opera houses.
Considered by many to be the best film composer of all time, Ennio Morricone has written music for more than 500 films during his lifetime, over 70 of which won awards.
For the concert, a selection was made from the very rich work of the composer, choosing from among his most famous soundtracks, following a chronological order from the beginning of the 60s to the present day. The concert will feature music from The Good, The Bad and The Ugly, Once upon a time in America, The Hateful Eight and many others.
Le Muse is a female instrumental ensemble from Italy, composed of musicians with extensive experience in international orchestras, to which Susanna Rigacci adds vocal colours. The singer has been a frequent guest on Ennio Morricone's tours around the world since 2001. The orchestra will be conducted by Andrea Albertini.
Ennio Morricone (1928-2020) was an Italian composer, conductor and musical arranger who has over 500 film scores. He is known for his creative contribution to Italian cinema and theatre. Morricone brought a new approach to Italian film music, offering a mix of styles that included classical music, folk, jazz and rock. He is best known for his collaboration with director Sergio Leone, who used his music in his Western films. Morricone's work has won many awards, including six BAFTA Awards, three Grammy Awards, a Palme d'Or and two Oscars.
A limited number of tickets for the show "The Music of Ennio Morricone" at a price of 39 EUR are already on sale at Piletilevi.
To learn more about this and similar topicsAlexela Concert Hall Concert Ennio Morricone Grammy Awards Live Music Orchestra Oscar