Nils Frahm to perform at Alexela Concert Hall in October
Text Mark Taylor
Photo Markus Werner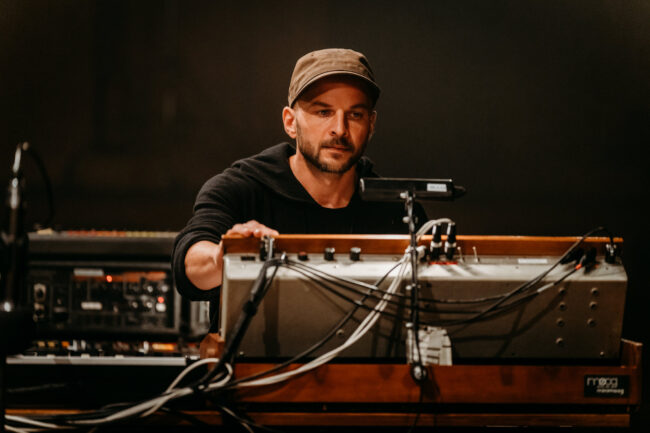 On October 17, Nils Frahm, one of the world's most famous and respected contemporary musicians known for his minimalist style will perform at the Alexela Concert Hall in Tallinn.
Berlin-based Frahm is one of the world's most influential and successful creators of contemporary classical and electronic music. His ambient pieces and meditative piano playing create a special, sweetly melancholic mood, which does not make the listener feel sad, but creates an emotional state cleansed of all excess.
Frahm's work has been compared to contemporary pianist-composers such as Ludovico Einaudi and Olafur Arnalds, the latter of whom he has also collaborated. His award-winning soundtracks have graced cinema screens in films starring the likes of Robert de Niro and Brad Pitt.
Nils Frahm's breakthrough album "Felt" was released in 2011. To date, he has released a total of 14 full-length solo albums, 7 EPs and dozens of collaboration records spanning various genres.
In 2015, Frahm co-founded Piano Day, an event series of innovative piano projects, the inaugural project of which was the construction of the world's tallest piano, the Klavins 450, in collaboration with the German-Latvian piano inventor David Klavins.
Nils Frahm has given hundreds of sold-out concerts around the world, including at famous music houses such as Brooklyn Steel in New York, Le Trianon in Paris, Disney Hall in Los Angeles and the Sydney Opera House.
Nils Frahm's concert at the Alexela Concert Hall will take place on October 17. Tickets for the concert are available to buy from Piletilevi.
To learn more about this and similar topicsAlexela Concert Hall Concert Contemporary Music Live Music Nils Frahm Nils Frahm Tallinn Piano Tallinn