Nils Frahm concert to be opened by ERSO's Theodor Sink and Tammo Sumera
Text Mark Taylor
Photo Kaupo Kikkas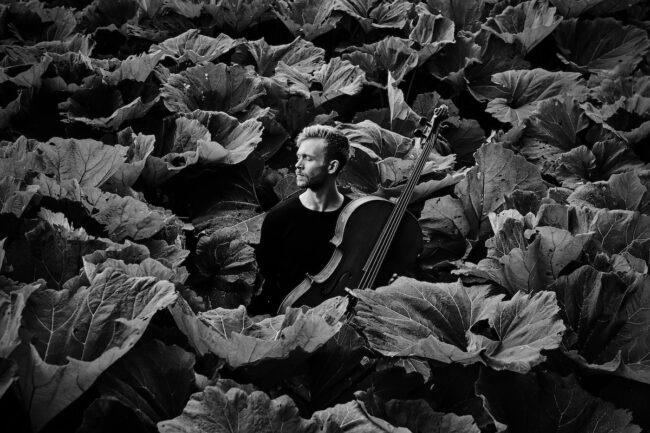 On October 17, Nils Frahm, one of the world's most famous and respected contemporary musicians, will perform at the Alexela Concert Hall in Tallinn. The evening will open with a programme from ERSO cellist Theodor Sink together with electronic musician Tammo Sumera.
In the special program of the ERSO concert series "Audiospaa", Theodor Sink together with Tammo Sumera will perform three sound works belonging to the classics of modern music: "A Thousand Tongues" by Missy Mazzoli, "Cello Counterpoint" by Steve Reich, and "Grab It" by Jacob TV.
Theodor Sink, the concertmaster of the ERSO cello group, has received numerous titles in both domestic and foreign competitions. He has performed with the Tallinn Chamber Orchestra, the Nordic Symphony Orchestra, and the Estonian Festival Orchestra, among others, and has soloed with the Pärnu City Orchestra, Sinfonietta Rīga, the Tallinn Chamber Orchestra and the Estonian Festival Orchestra.
Tammo Sumera specialises in recording academic music, performing contemporary electronic music and multimedia art projects. Sumera teaches sound direction and electronic music interpretation at the Estonian Academy of Music and Theatre.
Berlin-based multitalent Nils Frahm, the headliner of the evening, is one of the most successful and well-known figures in contemporary classical and electronic music.
Frahm's discography includes 14 full-length solo albums, 7 EPs and dozens of collaborative records, and he has given hundreds of sold-out concerts around the world, including at numerous famous venues such as the Sydney Opera House and Disney Hall in Los Angeles. Frahm will come to Estonia as part of his world tour that started in June this year.
The schedule for the concert is as follows:
18.00 Doors open
19.00–19.30 ERSO "Audio Spa": Theodor Sink feat. Tammo Sumera
19.30-20.00 Break time
20:00 – 22:00 Nils Frahm
Tickets for the concert, which will take place on October 17 at the Alexela Concert Hall in Tallinn, are available to buy from Piletilevi.
To learn more about this and similar topicsAlexela Concert Hall Concert Contemporary Music ERSO Nils Frahm Tammo Sumera Theodor Sink