Night buses could be introduced in Tallinn in the New Year
Text Mark Taylor
Photo Andrei Chertkov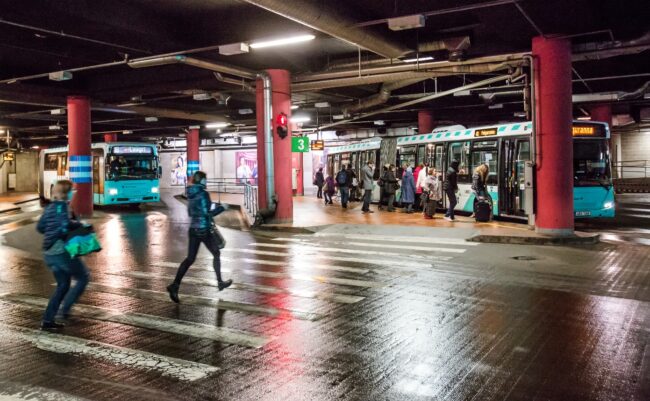 Tallinn city council are currently discussing the introduction of night buses in the city. They have submitted a funding proposal for 4 night bus routes to begin in 2023.
"It's a more environmentally friendly approach than using cars, including taxis. Another reason is safety. Hopefully, drunk people will decide to choose a night bus instead of a car or a scooter," said Natalie Mets (SDE), Tallinn's nightlife advisor.
According to Mets, Tallinn and Nikosia (Cyprus) are the only European capitals that do not currently operate night buses. Night buses are especially useful for medical workers, police, fire and security workers, as well as those in warehousing and logistics, whose work can begin or end outside the hours of current public transport.
In turn, for partygoers, there is an increasing problem with scooter riders who have consumed alcohol being involved in traffic accidents.
"If people adopt it and ride the bus, then the number of traffic accidents should definitely decrease, especially with scooter riders, who use them very actively at night and have also consumed alcohol," explained Hannes Kullamäe, head of the North Prefecture traffic monitoring centre.
"We have submitted a request for additional funds for the opening of four possible night lines, it is estimated that this means several hundred thousand euros in additional costs, which includes the costs of providing both transport workers and security services during the night hours," stated Tanel Kiik, Tallinn Deputy Mayor.
It is not currently known yet where these buses will begin or end their routes or how often they will run as this will depend on the budget received. There is also a possibility that due to current high fuel prices increasing the cost of existing public transport services that these night bus services may not begin in the New Year.
Source ERR
To learn more about this and similar topicsBus Night Bus Night Bus Tallinn Scooter Tallinn Tallinn Night Bus Tanel Kiik Taxi