More than 130,000 people visited Vanemuine Theatre in 2022
Text Mark Taylor
Photo Heikki Leis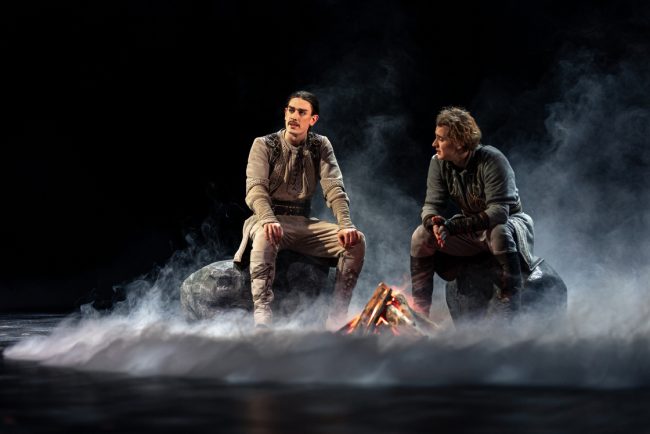 In 2022, a total of 611 performances, concerts, special events and youth events were held at Vanemuine Theatre in Tartu, which were attended by a total of 134,960 people. This was 47 per cent more than in 2021.
The top five most visited productions in 2022 were the children's play "Vennad Lõvisüdamed" (12,444 theatregoers), the musical "Nunnad hoos (12,341), the comedy "Tõrksa taltsutus" (7,681), the family saga "Niskamäe naised" (6,545) and the ballet "Pähklipureja ehk Imeline jõuluöö" (5149).
In 2022, six accessible performances were presented to the hearing and visually impaired, with people attending from all over Estonia. Vanemuine Theatre also opened its doors to Ukrainians who arrived in Estonia. In 2022, Ukrainians were invited to ballet and opera performances, a charity concert and an opera choir concert. The theatre will continue to offer cultural experiences to Ukrainians in 2023.
A number of the productions and artists were also recognised at the annual Estonian theatre awards in 2022. These include Külliki Saldre, who won the female lead award for her role as Loviisa in the play "Niskamäe naised" (Niskamäe women in English), and Risto Joost, the theatre's musical director and chief conductor, who was recognised for the productions "Linda di Chamounix" and "Don Giovanni".
In total 134,960 people attended Vanemuine Theatre in 2022, this was 60,000 more than in 2021. However, the 2021 season was still affected by some coronavirus restrictions, which affected performances and visitor numbers.
To learn more about this and similar topicsBallet Concert Estonian Theatre Awards Tartu Theatre Tartu Vanemuine Vanemuine Theatre