Maisie Cousins' startling photo exhibition only in Fotografiska for a week
Text and photos Timo Huttunen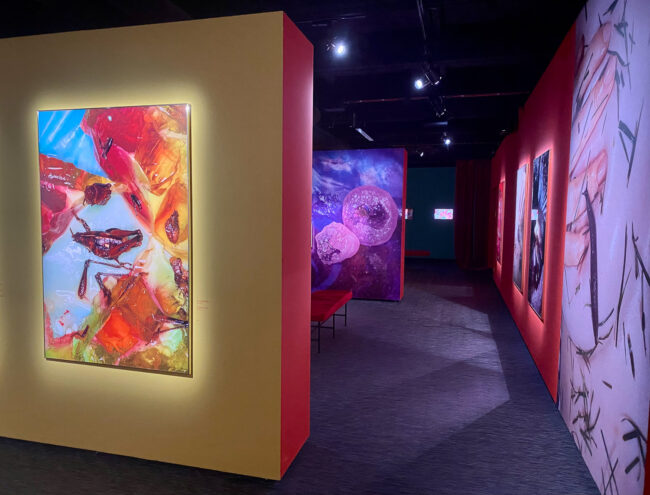 The exhibition "Rubbish, dipping sauce, grass, peony, bum" by Maisie Cousins will be on display at Fotografiska until 9 January.
Maisie Cousins hyperrealistic photographs ​​depict everyday objects transformed into misleading fantasies. The big pictures are startling, bright, colourful and sexually seductive. They also have a Japanese feel.
Close-ups and the proximity between the artist and the subject are very important elements of Cousins ​​'work. At the same time, the bright colours of the images create a shiny and attractive yet ruined, degenerate and erotic world.
Cousins ​​'photographs show life up close through plants, fruit, body parts, insects and plastic dolls. The works in the exhibition can feel both disgusting and beautiful to the viewer at the same time.
Maisie Cousins was born in London in 1992. Since studying fine art photography at the University of Brighton, the talented young artist has had several international exhibitions across Europe and Asia. The current exhibition is the culmination of 5 years of work.



To learn more about this and similar topicsFotografiska Fotografiska Tallinn Maisie Cousins Photo Exhibition Photographer Photography Photography Exhibition Photography Museum