Live Music in Tallinn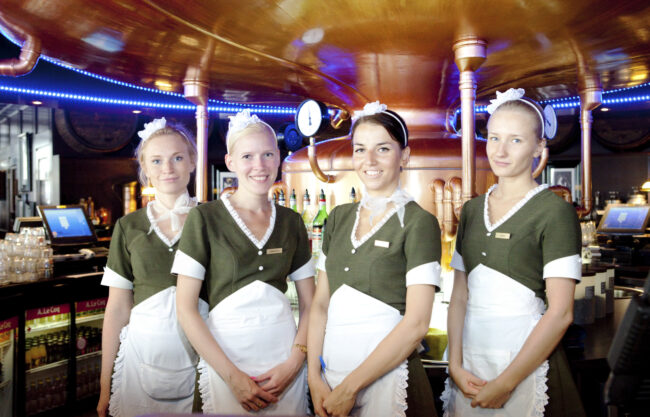 With the summer approaching, we all need different forms of entertainment. Tallinn has shown in the past month, with Tallinn Music Week, that it can host a great festival, as if there was any doubt about that, but the live music continues throughout the year. We take a look at three of the best and coolest nights out if you like to listen and dance, maybe even at the same time.
Clazz (Vana-Turg 2, Tallinn Old Town) is the classic live music venue that most people know about. Situated in the middle of the old town, it attracts everyone from well-heeled locals to tourists wanting a good time in a  comfortable place. The food continues to be excellent, as does the live music provision.
Under previous ownership, the Brazilian nights on a Tuesday night were the stuff of legend, with truly the most joyous music you'd find anywhere on the Baltics, and some fine dancing from the members of the public who went there. If you can dance samba, salsa or any other Latin form, you'll find that the tradition of great dance nights endures to this day at Clazz, and even if you have two left feet like me, you can just move around and have a great time.
There's usually a different artist every night, and  you're likely to see one of the stars of Estonian music on stage whenever you go. Sometimes, an internationally-famous figure from the world of jazz, such as bass legend Amp Fiddler, will play a gig there. After a shaky start after going into administration and reopening with new owners, Clazz is rebuilding its reputation, is almost as good as it used to be, and you should give it a try for yourself.
There's another great live music venue in the Old Town, and although it shares a lot of the ambiance of Clazz, it invites you to go to Chicago for your evening on the town – Chicago 1933 (Aia 3, Tallinn Old Town). When you enter, you feel transported to another place, with hardwood and dark colours all around bringing a feeling of a place where fun, chatter and intrigue can happen. Although the interior can be a bit on the dark side for some, we'd invite you to stay a while and sample the excellent music and cocktails, while lounging on the spacious leather chairs or hitting the dance floor. Chicago is loved by locals and weekend visitors alike, and some time in there will show why. Chicago also attracts some of the most proficient local musicians, with the songs to make the night swing.
There's a difference between Clazz and Chicago, and that's in the service on offer. In Clazz, perhaps due to the smaller space to cover, the waiters and waitresses always seem to have everything sussed. At least on the occasions I've been there, a hallmark of Clazz has been unhurried and ordered service, usually with a smile. Everyone seems to have been through a staff training programme of the scale of a marine exercise, and overall it's incredibly impressive.
In Chicago, especially on a crowded Saturday night, you can wait a long time to be served at your table, or you can take your chances at the round bar in the centre of the room, which leaves too few bar staff covering far too many customer eyeballs. Add that to the sprawling real-estate the staff need to cover, and it's perhaps clear why they often look stressed or overworked. That said, the quality of the music, and the bar's decor, swing it for me, and Chicago is a comfortable and entertaining night out.
If your idea of live music is something a little less rarefied, with beers to hand rather than cocktails, you need to catch the Ülemiste tram, or take the ten-minute taxi ride, to Rock Cafe (Tartu Mnt 80D, Tallinn). This famous and storied venue is set in the cavernous Zelluloos complex near the airport. Go in and it's abundantly clear you're in a "proper" rock venue – but that's a strength of the place. No table service here; it's a good old-fashioned bar service, and this is one of the places, like the Old Town's Von Krahl Bar (Rataskaevu 10, Tallinn Old Town h1), where you can go and hear raucous bands while jumping and headbanging. Check the bill and see who's on here – whether you like pop, rock or metal, you won't be disappointed by a night at Rock Cafe. 
Click on the address to see the location.
TEXT STUART GARLICK, PHOTOS STINA KASE, CLAZZ, KAUR ILVES
Stuart Garlick is a journalist and English language teacher based in Tallinn. Since 2012, his blog, Charm Offensive, has covered food, music and fashion in Estonia.
To learn more about this and similar topics