Jazzkaar Festival will be held in six cities across Estonia
Text Timo Huttunen
Photo Andrei Chertkov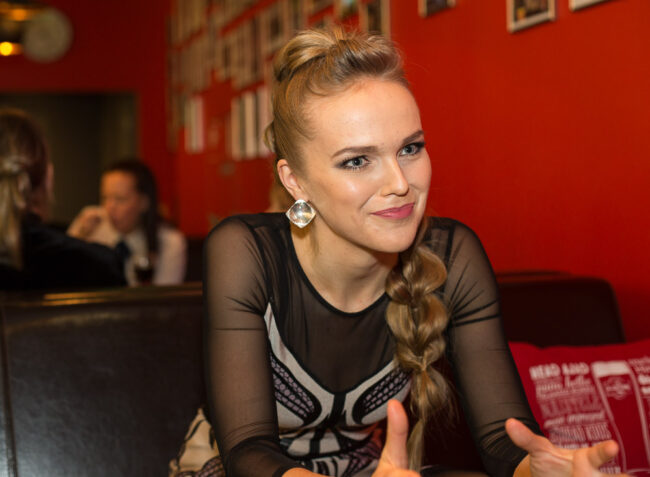 Kadri Voorand
The 33rd Tallinn International Jazzkaar Festival will be held from April 24 to May 1, 2022 in six cities across Estonia. The cities are Tallinn, Tartu, Haapsalu, Viljandi, Rakvere and Pärnu. Musicians from 14 countries will attend the event. Jazzkaar brings the hottest performers in the world of jazz to Estonia.
Even before the start of the actual festival, Jazzkaar's urban space project will take music outside of concert halls. Between 18.4 and 1.5. nearly 100 events will be held on streets, in airports, gyms, malls, markets and many other places. The aim is to bring music out from traditional music venues to more unusual places, while at the same time introducing jazz music as well as young musicians to people.
For the first time, it is possible to hear jazz concerts at the Miia Milla Children's Museum, the Ukrainian Cultural Center, the National Library of Estonia, the Parliament House, the Ministry of Culture, and youth centers all over Estonia.
This year, concerts will also be held for people who have been the most separated from live music in recent years – jazz will be played in hospitals, nursing homes and kindergartens.
In addition, musicians will attend schools and kindergartens. There will also be live jazz music at gyms, lunch concerts and music greetings on trains, buses and in airports.
To learn more about this and similar topicsConcert concert hall Festival jazz Jazzkaar Jazzkaar 2022 music event musician