It's time to get your groove on!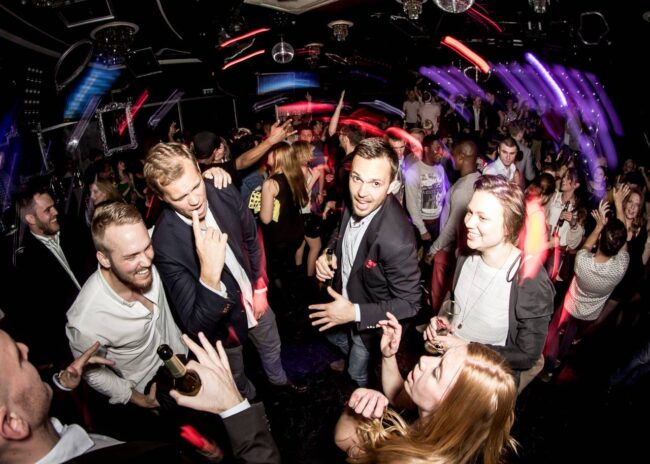 Although Estonian summer hasn't really spoiled us with warm weather this year, that's not an excuse not to make the most of it. Gather your friends and enjoy a pint of beer or refreshing cocktails on one of the Old Town's many summer terraces.
DRINK BAR & GRILL
Drink Bar, situated on the edge of the Old Town, is a favourite place for locals to drink beer and watch sports. They offer over 100 different beers and the bar is famous for it is delicious meals. They also have various fun events like comedy night, book exchange and a monthly pub quiz. Overall, Drink Bar is known for its friendly staff and cosy atmosphere. The only minus: the bar is quite a small place so do book a table so as not to be disappointed.
Vaike Karja 8, Tallinn Old Town
WABADUS
During the day, Wabadus is a great café for lunch. It has delicious meals and later in the evening, the whole place changes into a bar, with DJs spinning records and people getting into a party mood. The music is great and the atmosphere is even better, plus it has a gorgeous view over Freedom Square!
Vabaduse väljak 10, Tallinn Old Town
CLUB PRIVÉ
Club Privé is the hottest nightclub in Tallinn. It's known for its glamorous atmosphere and modern interior, where people who love music and fashion come to meet. If you want to dance, stay classy and enjoy great company, then it's the place to be! Special R&B, soul and Hip-Hop sounds will raise the roof and give you a night to remember!
To learn more about this and similar topics