Foreign tourists continue to return to Estonia
Text Mark Taylor
Photo Joao / Unsplash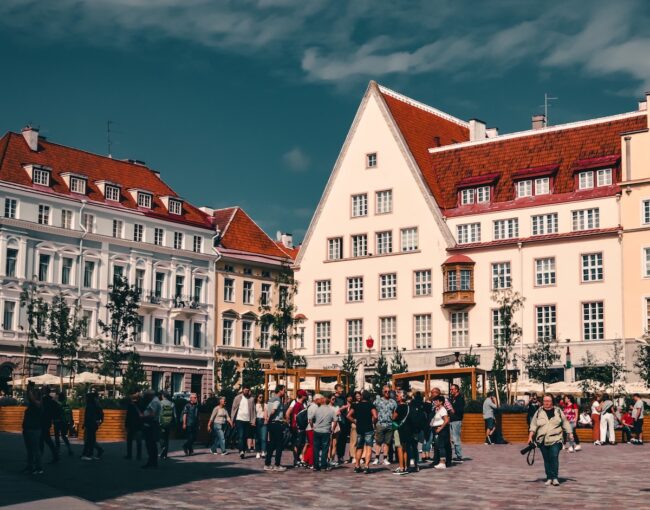 According to data released by Statistics Estonia, more than 242,000 foreign tourists were accommodated in Estonia in July, 6 per cent more than in the same month last year. Despite more foreign tourists, accommodation establishments served fewer domestic tourists.
"Foreign arrivals did not yet reach the pre-crisis level of July 2019, remaining more than a quarter lower, but compared with July 2022, the number of foreign tourists increased by 6 per cent," said Helga Laurmaa, a leading analyst at Statistics Estonia.
Despite the number of foreign tourists being on the rise the number of domestic tourists fell by 4 per cent compared with the same month last year. However, there were 24 per cent more domestic tourists than in July 2019.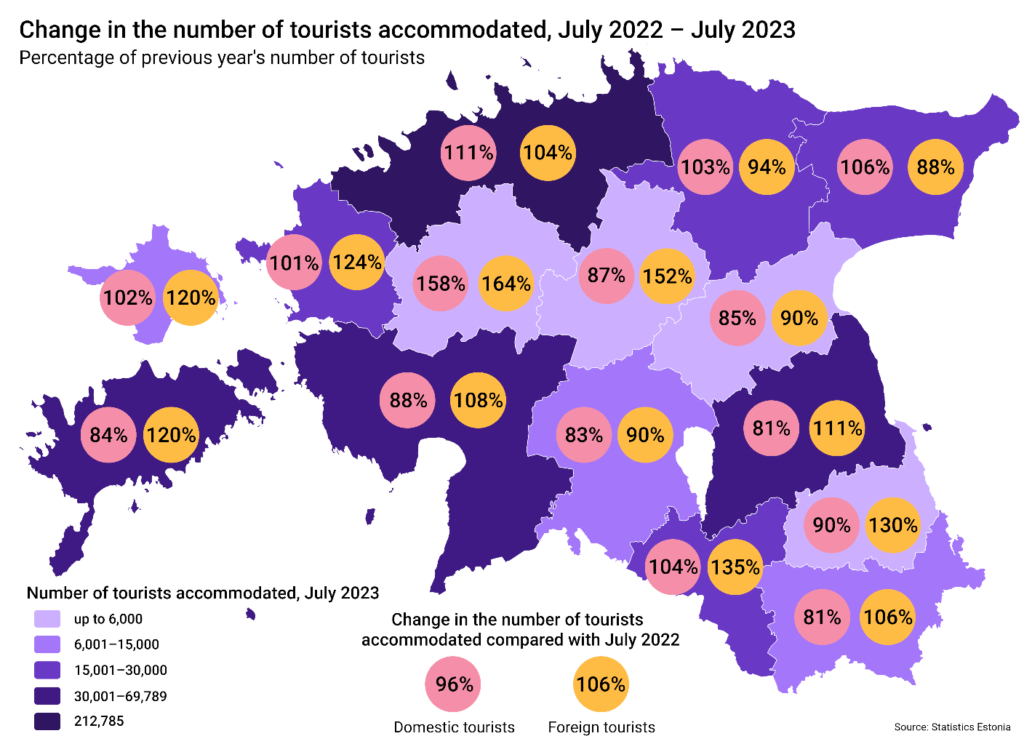 The largest share of tourists in Estonian accommodation establishments again arrived from Finland, making up 52 per cent all of foreign tourists. This was followed by Latvia, Germany, Lithuania, Sweden, the United States, the United Kingdom, Poland, and Asian countries.
Compared with July 2022, there were more tourists from European countries as well as from countries further away. The number of Finnish tourists was up by 6 per cent, Latvian tourists by 2 per cent, and Lithuanian tourists by 13 per cent. More tourists than a year earlier also arrived from Sweden, the US, the UK, and Poland. The number of tourists arriving from Asia also doubled, but still remained below half of pre-pandemic levels.
67 per cent of the foreign tourists stayed in accommodation establishments in Harjumaa, followed by Pärnumaa (13 per cent), Tartumaa (6 per cent), and Saaremaa (5 per cent).
The average cost of a guest night was 47 euros per person, which was 4 euros more than in July 2022 and 11 euros more than in July 2019. The average cost of an overnight stay per person was 56 euros in Pärnumaa, 52 euros in Harjumaa and Saaremaa, 46 euros in Tartumaa, 43 euros in Läänemaa, and 38 euros in Ida-Virumaa.
To learn more about this and similar topicsDomestic Tourists Foreign Tourists Harjumaa Tallinn Tartumaa Tourism Tourist