European Survey: Estonians overwhelmingly believe in science
Text Mark Taylor
Photo AHHAA Science Centre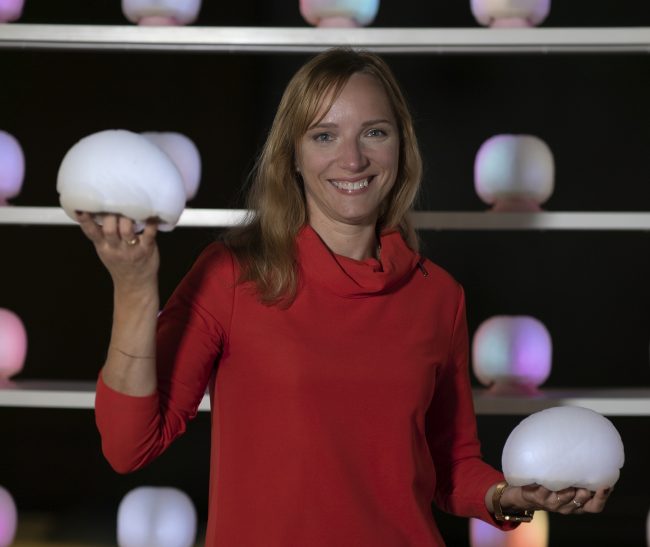 AHHAA board member Pilvi Kolk.
Regardless of the growing scepticism in the world, the Eurobarometer survey conducted by the European Commission shows the ever-increasing faith of Estonians in science and scientists.
The distrust in science partly caused by the corona pandemic seems to have bypassed Estonia, at least partially. 96 per cent of Estonians confirmed that, in their opinion, the general impact of science and technology on society is positive. This is also well illustrated by the record number of visitors to the AHHAA Science Centre in the past year (more than 228,000), which is the highest ever.
Compared to 2010, curiosity about science among Estonians has increased by as much as 14 per cent. Nine out of ten Estonians watch documentaries and read scientific literature. In addition, two-thirds of Estonians are also happy to visit science centres and museums. AHHAA, together with ERM and KUMU, has been firmly in the top three in museum surveys conducted by Kantar Emori for many years.
Although last year was financially difficult for everyone, according to AHHAA board member Pilvi Kolk, the record number of visitors shows that science continues to be an important topic for Estonians. "Considering the small population of Estonians, we have reason to be very proud of these numbers. The number of world changers and innovative ideas from Estonia is definitely a sign that we are very much on the right track," explained Kolk.
In terms of the number of respondents, the Eurobarometer survey is the largest-scale scientific survey of all time, in which 37,000 people from 38 European countries took part. In Estonia, the survey was conducted by Kantar Emor.
To learn more about this and similar topicsAhhaa Ahhaa Science Centre Belief in Science Eurobarometer European Commission Kantar Emor Science Technology