Estonian Style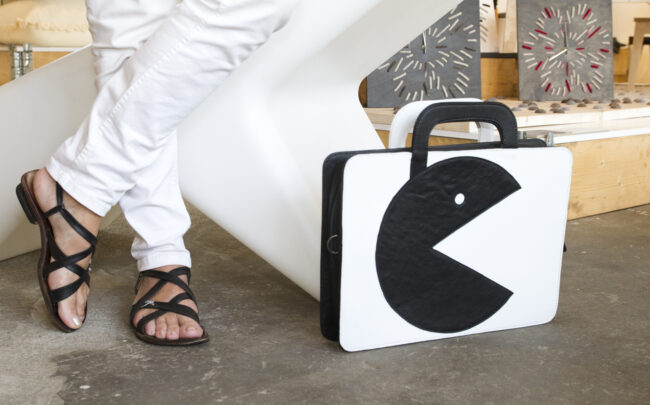 There is no better souvenir than a unique article of clothing from a local designer.
It used to be that any budding artist from a small country had to move to the big city to "make it." This is all changing in Estonia. With numerous small business grants available to young designers, and support from such events as Tallinn Fashion Week (held every year in Tallinn in autumn), clothing and jewellery designers are staying put to make their brand and their country known to the world.
When in Tallinn be sure to visit the Telliskivi Lommelinnak and the Baltika Quarter. The Telliskivi Lommelinnak is located in the bohemian area of Kalamaja. This creative space has grown so much over the last two years, and it just keeps getting better. Shops like Keep, Les Petites, and Minu Väike Maailm sell Estonian designed clothes and accessories. The Baltika Quarter houses a new pop-up fashion shop called Zero. Fashion designers that are just starting out can sell their clothes and accessories here. What this means for you is that you can get a taste of Estonian fashion all under one roof.
Also located in the Baltika Quarter is Moetänav, or Fashion Street. Moetänav bring together Estonia's leading fashion brands into a very unique space. Run by the Baltika Group, this retailer has five lables under its brand that you will not only find in this store, but throughout Estonia. Look for Monton, Mosaic, Ivo Nikkolo, Baltman, and Bastion.
Location
Telliskivi Loomelinnak
Telliskivi 60a, Tallinn
Baltika Kvartal
Veereni 24, Tallinn
Other Estonian Shops
Linette Lingerie
Viru Keskus. Viru väljak 4, Tallinn
Vivian Vau Shoes
Rataskaevu 2, Tallinn Old Town
Eesti Disaini Maja (Estonian Design House) Kalasadama 8, Tallinn
Sangar Shirts
Kristiine Keskus. Endla 45, Tallinn
Ülemiste Keskus Suur -Sõjamäe 4, Tallinn
Rocca al Mare Keskus Paldiski mnt 102, Tallinn
TEXT KRISTINA LUPP, PHOTOS ANDREI CHERTKOV
To learn more about this and similar topics