Arvo Pärt Days 2022 will be celebrated with concerts all over Estonia from September 2-11
Text Timo Huttunen and Mark Taylor
Photo Priit Grepp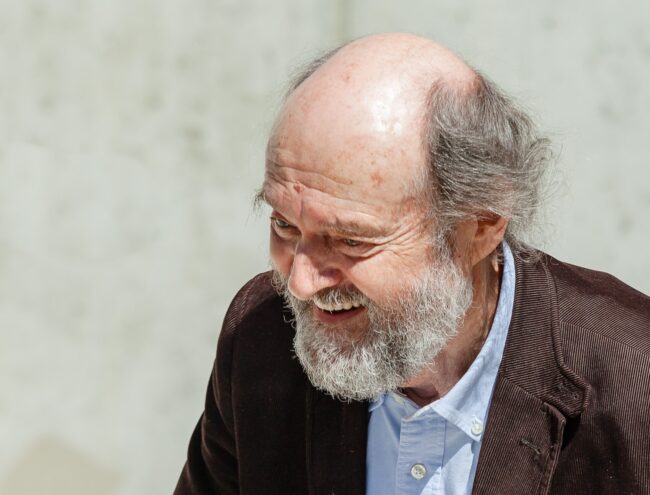 Arvo Pärt is a world-famous Estonian composer who was born on September 11, 1935. He is known for his minimalist compositions and personal Tintinnabuli musical style. This year's Arvo Pärt Days will be celebrated with a series of concerts from September 2 to 11, that will go by the name "Nargenfestival 2022″. Concerts will be held all over Estonia. Although the concerts celebrate the work of the 86-year-old master composer, they will also present works by other composers.
On September 2, the opening concert of the event will take place at Jaani Kirik in Tallinn, featuring the Estonian National Symphony Orchestra and soloist Sergei Krylov (violin). On the same day, there will also be a concert at St Elizabeth's Church in Pärnu featuring the Chamber Choir Collegium Musicale and Erki Pärnoja Band.
Between September 2-11 there will also be concerts in Tartu, Viljandi, Narva, Haapsalu, Kuressaare, Kärdla, Viimsi, Rapla, Paide, Rakvere, and Laulasmaa where the Arvo Pärt Centre is located. Some of the concerts will be conducted by top Estonian conductor Tõnu Kaljuste.
Tickets for all of the concerts can be purchased via the Piletilevi ticketing platform.
Arvo Pärt was born in Paide on September 11, 1935. However, he soon moved to Rakvere where his musical journey began at the age of 7. Later moving to Tallinn to study composition under the guidance of Heido Eller at the Tallinn State Conservatory, graduating in 1963.
After graduation, he began by working at Estonian Radio, however, since the late 1960s he has been working as a freelance composer.
During the 1970s, his music contained religious themes that were not popular with the authorities. In 1980, Pärt and his family were forced to move out of the Soviet Union. First moving to Vienna and then to Berlin where they remained for almost 30 years.
Arvo Pärt, soon gained critical acclaim and listeners outside the established classical music audience after arriving in the West, thanks to his new and unique simple style – Tintinnabuli. With his music being performed and recorded by the best orchestras in the world.
He dedicated his fourth symphony "to all Russian prisoners who have been deprived of their rights". Esa-Pekka Salonen conducted the symphony's premiere at the Los Angeles Philharmonic's concert in 2009.
Pärt returned to Estonia in 2010, living close to where the Arvo Pärt Centre is located in Laulasmaa.
To learn more about this and similar topicsArvo Pärt Arvo Pärt Centre Composer Concert Conductor Laulasmaa Nargenfestival Tõnu Kaljuste