A view from above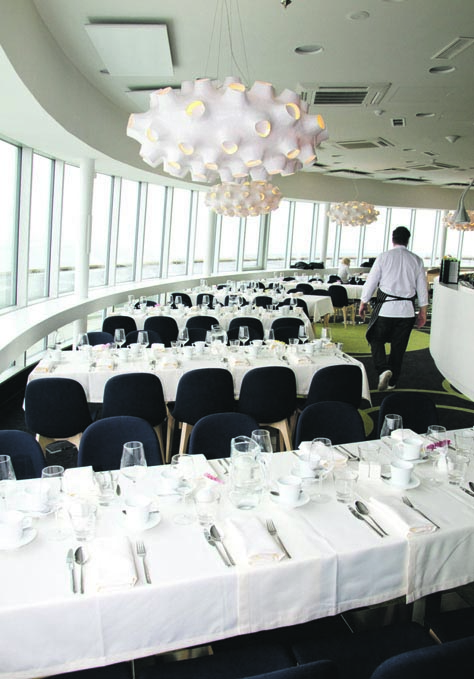 tv tower, tallinn, restaurant, cafe, music, jazz, concert history, museum
The 314-meter tall Tallinn TV Tower has been a tourist magnet ever since its reopening last spring. Marketing manager Viktoria Toompere says, "we expected 100,000 visitors this year, but now 170,000 have enjoyed not only the breath-taking view from the visitor's platform, but also all of the interactive fun."
From the visitor's platform you can see the silhouette of the Tallinn Old Town, some 10 kilometres to the west. Muuga Harbour is located to the north, on the shores of the Gulf of Finland. In Soviet times, the tower was the only place to 'see through the iron curtain,' to the contour of unattainable capitalist Finland. The lights of Helsinki was proof that there was a free world, which inspired many!
Once you have looked horizontally, step on the glass circles in the floor and look vertically, 170 meters down! If you are less adventurous, just take a break in the café-restaurant, or get a glimpse of an interactive exhibition illustrating Estonian achievements.
Back at the entrance area you can get a glimpse of Estonian history, and the restoration of independence, in which the TV Tower played an important role.
"Yet another reason behind the success of the TV Tower is, that we are well connected with music," says Viktoria Toompere. "We arrange concerts twice a month, jazz in cooperation with the Jazzkaar festival and baroque music with the Corelli Music agency.
A Brief History
1975 Construction was started, as Moscow was selected to host the 1980 Summer Olympics, with sailing events in Tallinn. The tower was one of the Olympic sites.
1980 The tower was opened on July 11, with communist party functionaries attending. The Soviet reality prevailed, during the Olympics the business was up and running, on the next day, the water was cut off and there was no indoor plumbing until the following spring.
1991 The tower was one of the symbols of Estonia's restoration of independence, particularly when Soviet troops tried to seize it in August of 1991. People from all over Estonia rallied to defend the tower. A handful of armed people barricaded themselves at the top.
2012 The tower was opened to the public in the spring, and is now an interactive experience centre.
EVENTS:
November 12, TV-Tower Jazz, 101 Clowns by Tiit Kikas.
December 4, Advent Concert
Open: Daily 11-18 Closed Tuesdays
How to get there:
Buses 34A, 38 and 49 (Teletorni stop). The City Tour bus also stops here.
TEXT TOOMAS KÄBIN, PHOTOS ANDREI CHERTKOV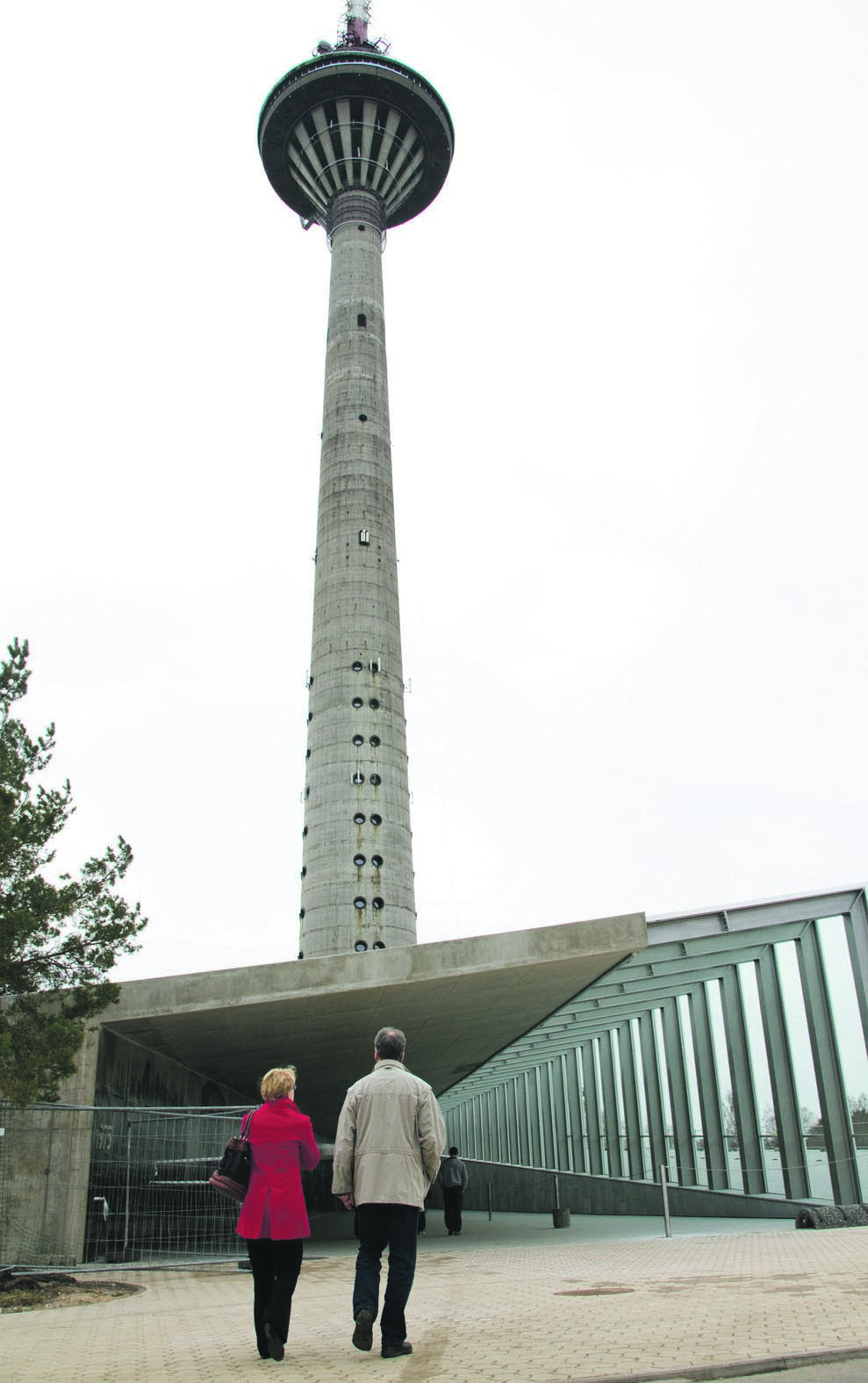 To learn more about this and similar topics