Tallinn nightlife: drinking and dancing in the Old Town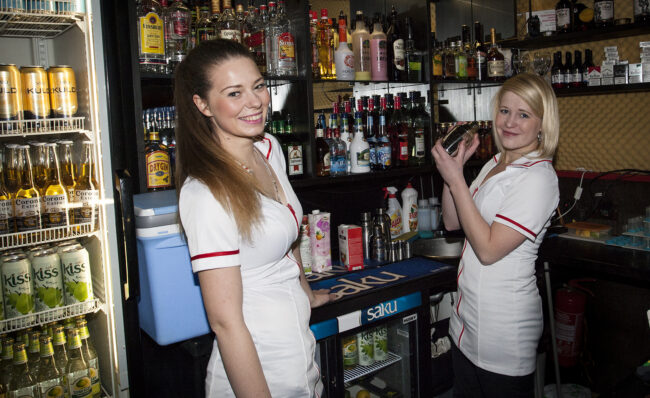 Hullumaja baar
Our nightlife editor Maarja-Liisa Mahla tells us about her favourite places bars and clubs this month.
The past months really made us think that winter probably lost its way over here, but now it's back with all its glory! Degrees might be dropping but our hearts need to be warmed up with the company of good friends while discovering Tallinn's unexpected nightlife. There is no bad weather, only bad outfits!
■ CHOCOLATE CLUB
Chocolate Club is the newest nightclub in Tallinn, which opened its doors for the first time about a month ago. The nights are now extra sweet because this new and hip nightclub is ready to enter the Estonian club scene! The staff is super-friendly and the atmosphere is chic and stylish. Grab your friends, follow the dress code "dress to impress" and be open to new experiences!
■ CLUB MÜNT
Club Münt is a popular club especially among young people for reason – the drinks cost only 1€! The name "Münt" means both a coin and an herb in Estonian. Their motto is: "fresh as a mojito and tasty as mint, but it will certainly leave more coin in your pocket". It has the perfect location in the centre of the Old Town and DJs will be playing the best new and old club hits. Having a great night out have has never been so good, for both you and your wallet!
Müürivahe 22, Tallinn Old Town
■ NOKU KLUBI
Noku Klubi is one of Tallinn's hidden secrets. It is not famo- us and has no marking on the door, meaning if you don't know what to look for, you may miss it. The name Noku Klubi is short for Noorte Kultuuriklubi, which translates as Youth Culture Club, and when you are looking for something different and more bohemian, then look no further than Noku. It is a favourite place for young and artsy people to get together and play board games or grab a couple of drinks. Prices are very reasonable and the atmosphere is relaxing, definitely, a must if you feel like trying something new.
■ HULLUMAJA BAAR
Another interesting bar with a cool name. Hullumaja means nuthouse in English and everything about this bar is nuts! It is situated on the main party street in Tallinn so it's a great place to have a couple of drinks before heading to clubs. The whole bar is nuthouse themed – the walls are padded and shots are served in urine cups! Drinks are cheap and the party is wild! The place is small so don't expect a private space. Are you ready to go crazy?
Suur-Karja 11,Tallinn Old Town
To learn more about this and similar topics