20.12.2013 | Määratlemata @en
What's on this weekend in Tallinn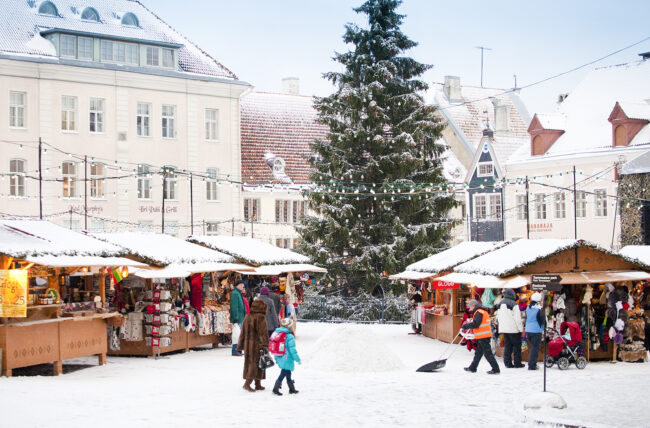 Happy Holidays!
If there is time between last minute Christmas shopping and holiday celebrations, here are a few things to check out this weekend:
Town Hall Square Christmas Market
Until 8 January
Get into the holiday spirit at the annual Christmas market. Browse the beautiful handicrafts and pottery of Estonian artisans and artists; enjoy traditional Estonian Christmas food, like blood sausage and sauerkraut. Sip mulled wine and admire the enormous tree in the centre of the square. Children will get a chance to meet Father Christmas, and visit the animals at the small petting zoo.
Titanic – The Artefact Exhibition
Until 31 March
Seaplane Harbour (Lennusadam), Vesilennuki 6, Tallinn
Titanic – The Artefact Exhibition will bring the history of this famous ship to Tallinn. There are over 200 objects on display that were found near the wreck of the Titanic, at a depth of four kilometres. The visiting exhibition will also explore the luxury ship's cabins and hallway in the spirit of 1912.
Gingerbread Mania!
Until 8 January
Design and Architecture Gallery, Pärnu mnt 6, Tallinn B2
Gingerbread Mania will take place for the 8th time in a row. "At this year's event there will be 125 artists, designers, and architects making their creations out of gingerbread. Their inspiration will be art history and famous artists. You can enjoy paintings, sculptures, and buildings that are all made of gingerbread," says the event organiser Pelle Kalmo.
To learn more about this and similar topics