What's on this week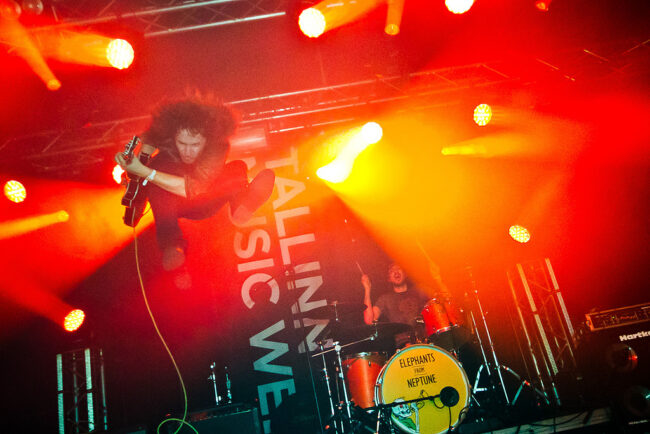 Happy Spring! Here's a look at what's going on in Tallinn this week:
Lady Day – 25 March
Lady Day on March 25 is a widely celebrated holiday in Estonia. Traditionally, by March 25 women had to have finished their handicrafts. Afterwards they would wear white, go to the pub and drink red drinks. Lady Day also marked the beginning of spring.
The Estonian Open Air Museum will celebrate Lady Day with big pancakes and red drink.
Estonian Open Air Museum
Vabaõhumuuseumi tee 12, Tallinn
Last few days of the Titanic Exhibit
The Titanic exhibit at the Seaplane Harbour brings visitors face to face with this maritime tragedy.
TITANIC: the artefact exhibition –includes original artefacts from the ocean floor, as well as life size models of actual rooms of the ship including the grand staircase. And if that's not enough, there is detailed information about the passengers on board too.
TITANIC Exhibit is on until 31.03.2014.
Seaplane Harbour (Lennusadam) Vesilennuki 6, Tallinn. 
6th Tallinn Music Week
227 artists from 20 different countries will invade Tallinn from 27th to 29th March. Seventy-eight international acts have been confirmed, among them 19 from Finland, 11 from Latvia and Lithuania, seven from Russian, five from Denmark, four from Belarus, and three from Iceland. 145 musicians will represent Estonian music from various genres.
Last year's successful restaurant festival TMW Tastes will be part of this year's programme again. Check their website for full programme details and concert locations.
Read our suggestions for bands to check out here.
Photo: Tallinn Music Week
To learn more about this and similar topics