What's Old is New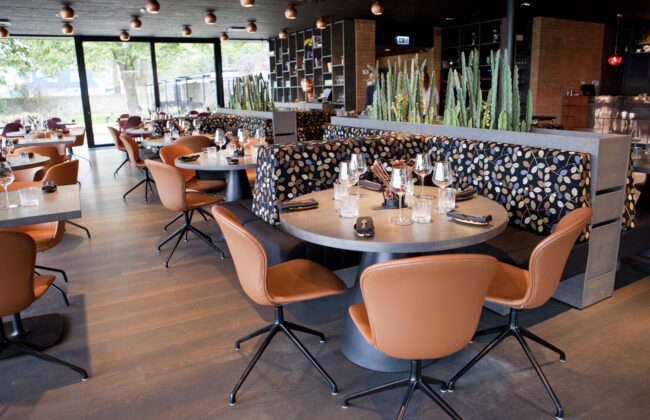 After a great summer, Tuljak's success continues on into autumn.
Tuljak was once a popular café during the Soviet period and now the same guys behind NOA and OKO reopened the Tallinn institution this past summer. It's no wonder the place was an overnight success, it's got one of the best terraces in the city overlooking the water. We visited on a cool night in September, and while the terrace is now closed, the restaurant showed no signs of slowing down for the winter season.
It's a bit tricky to find your way to Tuljak if you've never been there before. It sits atop a small hill and you actually have to go around the side to find the entrance. Hint, it's not the first door you see, that's the kitchen. The restaurant offers a beautiful panorama over the bay and a view of the Old Town in the distance. The sun sets through the windows and lights up the room.
The menu is divided into three parts: snacks, appetisers, mains, and desserts. We tried the salted mackerel to start with radish, onion, and soy mirin sauce. The dish was a bit of an Asia-meets-Eastern Europe fusion that worked – with each bite of the salted mackerel one expects pickled cucumbers on the side, but the soy mirin sauce was a pleasant combination. Next, if you're looking for a fancy schnitzel, this is the place to come. The veal schnitzel "ROSÉ" was served with apple purée, horseradish, and stump mushroom salad. Crispy on the outside and soft on the inside, this is a dish we would come back for. Save room for dessert and try the Tuljak tiramisu with blueberries.
Location
Tuljak Restoran
Click on the address to see the location 
TEXT KRISTINA LUPP, PHOTOS ANDREI CHERTKOV
To learn more about this and similar topics