Western Estonia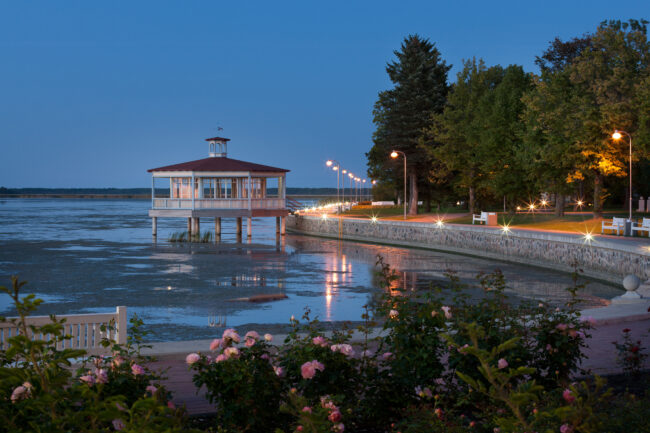 Estonia's west has everything a holi- daymaker could want, from the chilled, hurry-free atmosphere of historic Haaps- alu down to the summer capital and party central, Pärnu. If you want a stress-free lifestyle, and a chance to unplug and for- get all your troubles, this is the region for you. See the Estonia that Estonians escape to in the summer, and experience the real way to enjoy the Baltic heat.
Love the outdoors?
Marvel at the flight of white-tailed eagles, grey herons, geese, swans, ducks, black terns, and marsh harriers in Estonia's birdwatching capital, Matsalu National Park.
Take the Kilingi-Nõmme Hiking Trail, in one of the southernmost parts of the country, on a woodland path with 12 lookout towers.
Go hiking or biking or walking through lovely Soomaa National Park, near Pärnu.
How to get there
A bus leaves for Pärnu almost every hour from Tallinn. If you decide to go by car, driving time is approximately two hours. The train journey from Tallinn to Pärnu takes about 2.5 hours.
Haapsalu is located about 100 km west of Tallinn. Unfortunately you can't take the train to Haapsalu, but a bus leaves almost hourly from Tallinn.
Bus: www.tpilet.ee
Train: www.elron.ee
More information:
Travel Distances:
Tallinn- Pärnu 135 km
Tallinn-Haapsalu 100 km
Largest cities
Haapsalu: 11,000
Lihula: 2500
Pärnu 43,000
TOP 5 Haapsalu
01 SUMMER FESTIVALS
Haapsalu is bustling in summer with some great festivals and events like Open Doors Day, Italian Wine Festival, the yoga festival, Early Music and String Instruments Festival, August Blues, and finally the White Lady Festival.
02 EPISCOPAL CASTLE
This castle dates back to the 1200s and is a symbol of Haapsalu. The Episcopal Castle is also home to Estonia's most famous ghost, the White Lady.
03 RESORT HALL
The Resort Hall or Kuursaal, as it's known in Estonian, is another important landmark in Haapsalu. The beautiful wooden structure dates back to the end of the 19th century and is the only one of its kind to have survived in its original form.
04 SANDY BEACHES
Relax in the sunshine on one of north-western Estonia's most beautiful beaches.
05 A STEAMBOAT JOURNEY
Take a trip on the steamboat "Kallis Mari" (Sweet Mary). The boat seats up to ten people and leaves the port hourly. Bookings are required: info@salm.ee
TOP 5 Pärnu
01 THE BEACH
The warm and shallows waters and the stunning sandy beach make this a wonderful place for families with children. It's no wonder Estonians keep coming back year after year.
02 THE IDYLLIC COUNTRYSIDE
Pärnu's surrounding countryside is well worth a visit. A beach road follows the coastline all the way to the Latvian border, with many interesting stops along the way.
03 BICYCLE TOURS
There is no shortage of places to hire a bike in Pärnu. The city is covered with new bike paths, making getting around a breeze and a great way to see the summer capital's sights.
04 MUD BATHS
Estonians and visitors alike have been flocking to the healing mud baths in Pärnu for years. Visit the newly renovated Hedon Spa, located in the historic mud baths building for a day of relaxation.
05 THE NEED FOR SPEED
Love motorsport? Then look no further than Auto24Ring, a race track where you can try your hand at driving, or wait for one of the many events taking place this summer.
TEXT KRISTINA LUPP, STUART GARLICK, PHOTOS ANDREI CHERTKOV, EAS
To learn more about this and similar topics