Warm weather has bought exceptionally high numbers of jellyfish to Estonia's beaches
Text Mark Taylor
Photo Eugenia Clara/Unsplash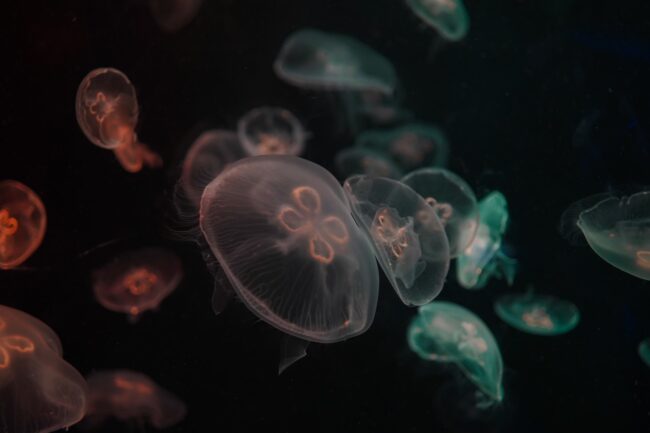 The warm summer weather in August has attracted many of us to Estonia's beaches to relax and swim in the warm shallow waters. The warm waters have also attracted many jellyfish to Estonia's coasts.
Each year as temperatures in the Baltic Sea rise, common jellyfish (also known as moon jellyfish) slowly begin to move north from the coasts of Germany and southern Sweden.
This year they began to enter Estonian waters in July. However, they have now begun to appear in very large numbers on Estonian beaches and shallow areas along the coast.
"There can sometimes be even more of them in the open sea. Where they can be seen depends on the direction of the wind and the movement of the water. It also depends on the water temperature – the warmer it is, the faster they grow and the faster they move. It's the same with primitive species – the higher the temperature, the more active they are. This year there are really exceptionally many (of them) again. Yesterday I saw the largest number of jellyfish a few kilometres away. Dozens and dozens per square meter," explained Arno Põllumäe, a marine biologist at the University of Tartu.
Compared to other regions such as the Mediterranean or Australia, you do not need to be fearful of jellyfish in Estonia. This is because the common jellyfish is not harmful to humans.
Source ERR
To learn more about this and similar topicsBeach Common Jellyfish Common Jellyfish Estonia Estonian Beaches Jellyfish Jellyfish Estonia Moon Jellyfish