Warm in the Snow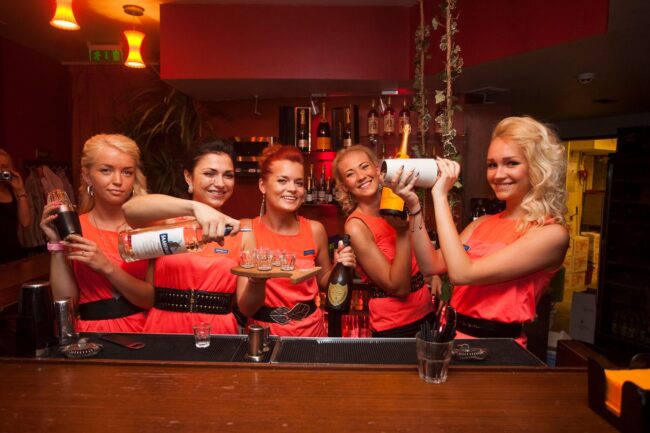 In the classic (and lyrically-dubious) duet "Baby, It's Cold Outside," a couple argue over whether or not to leave the house, as the snow falls outside. Tallinn in February has many attractions to visitors; it may still be winter, but in the chilliest time of year, the important thing is to stay in one area of the city, and the limit your footsteps outside. With the Estonian capital being so small, it's got the perfect dimensions to make this possible. Let's look at some of the bars in a small radius that you could consider in order to warm your nights.
Sazerac (Väike-Karja 8, Tallinn Old Town) is one of the many restaurants by day that become a bar by night. It's got a feel of a hideout, where visitors can create their own reality, and an old-timey spirit that takes you back to the classic movies of the era of Humphrey Bogart and Katharine Hepburn.
Sazerac achieves this through the clever use of lighting – there is a sky full of stars on the ceiling and the general ambiance is helped by the shadows and silhouettes projected all over the bar. A lot of Tallinn's hip and happening people call this place home, with bar staff experts in cocktail-making and in selecting a wine to suit your mood. If you want to fit in, dress to impress.
Sazerac reduced its opening hours for January to Fridays and Saturdays, however expect the bar to ramp things back up as the year progresses, and you will find in February that more days are being covered, after a month of what the staff described as being about "going to the gym, eating healthy and spending more time with family and friends."
Self Baar (Väike-Karja 8, Tallinn Old Town) is right next to Sazerac, and continues the feeling of classy opulence you got while sipping an Old Fashioned next door. Self brands itself as a gin bar, so you can find some of the world's tastiest spirits in there, which you can enjoy to uplifting music.
That's not the only thing that's spirited, though. The idea of the bar is to transport you to a place far away from the everyday problems of how to guard yourself from a Baltic breeze in temperatures of -10 degrees Celsius. Self, as the name implies, is a bar where you are encouraged to be hedonistic and to think of number one. To help you in this aim, there is food made and cooked by a kitchen that takes pride in the appearance of everything. The best of the Baltics is merged with southern Europe in this loosely-Spanish-themed establishment, and it's quite wonderful.
Baila (Sauna 1, Tallinn Old Town) is a bar for the ages. Tallinn residents continue to call this club, open until the very small hours, their final stop of the night because it's so damn fun. The DJ plays a combination of chart pop with a dancehall or a salsa fizz, or sensual Latin music to make your feet move, the drinks are relatively inexpensive, all of the (predominantly female) bar-staff are dab hands with cocktail shakers, and there is table service, if you can find a table in one of the weekend's most popular stops.
What's always been extraordinary about Baila is how it's not just the glitterati, or tourists, or foreign residents, who go there, as seems to be the case with so many Tallinn bars. Rather, Baila is frequented by anyone and everyone, and as a consequence you're highly likely to find someone new to talk to, who does something incredibly interesting, but just wants to dance the rest of the night away. It's hot and sweaty in there, but loosen your shirt buttons and get on the dance-floor. 
Click on the address to see the location.
TEXT STUART GARLICK, PHOTOS ANDREI CHERTKOV, BAILA
Stuart Garlick is a journalist and English language teacher based in Tallinn. Since 2012, his blog, Charm Offensive, has covered food, music and fashion in Estonia.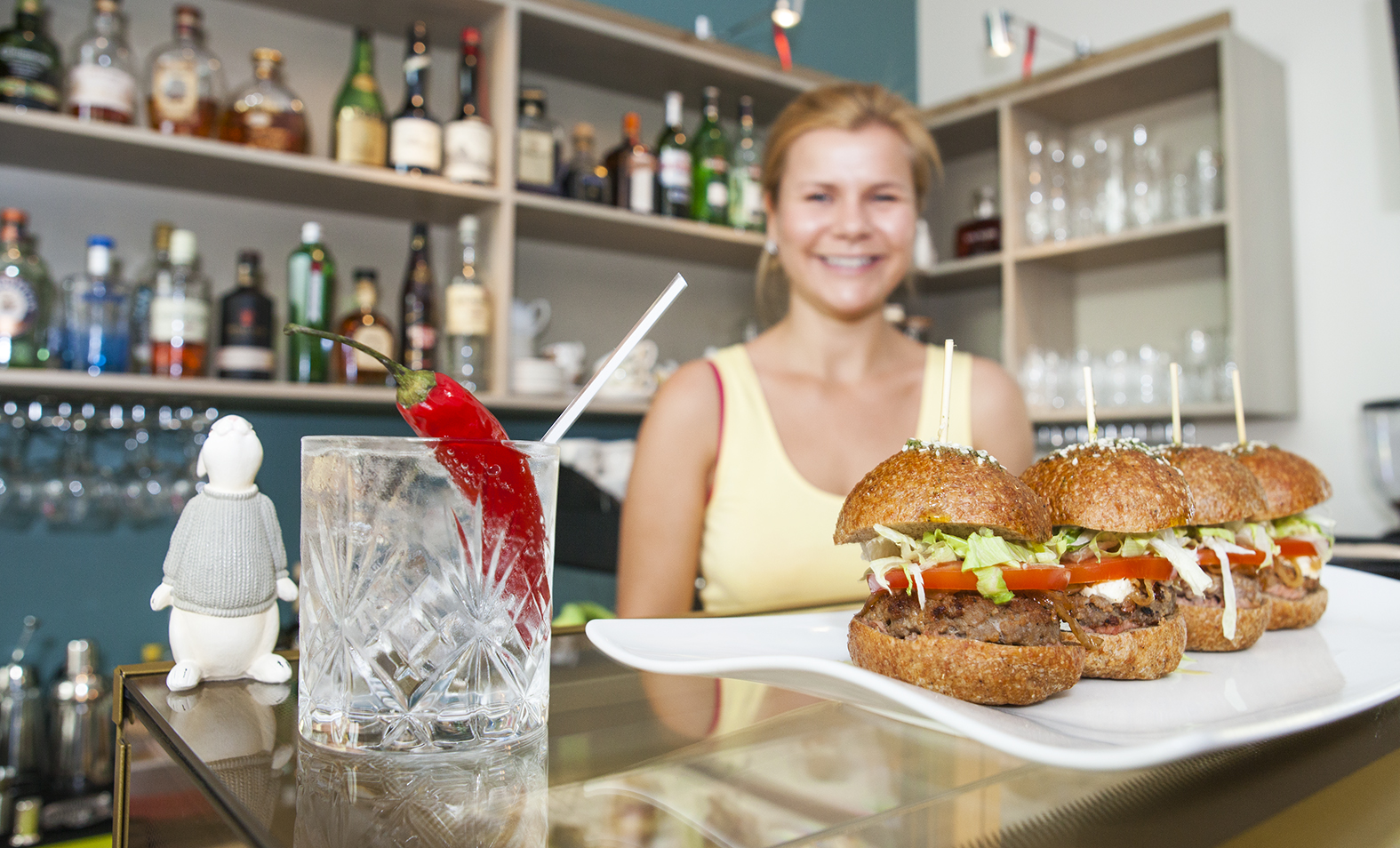 To learn more about this and similar topics