Warm Flavours for Cold Months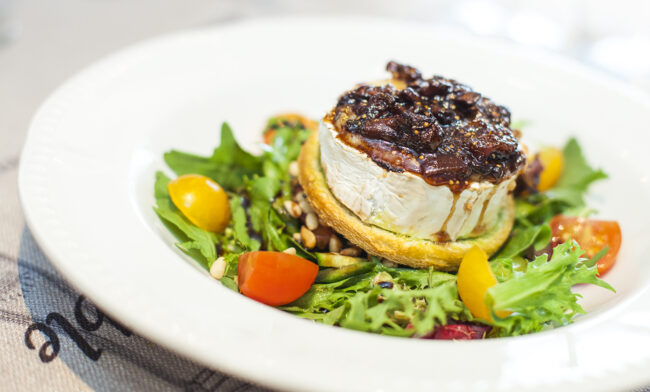 The Mediterranean inspired menu  at Lusikas brings a little bit of sunshine to the cold north.
Alo Stamm, head chef at Lusikas restaurant in Tallinn's Old Town loves Mediterranean food. His menu reflects this with a great assortment of fish and seafood dishes. "I cook what I like, but more importantly, I cook what our clients like", he explains as he tells me about the menu. Stamm's dishes are fresh and simple, as is the style of Mediterranean cooking. "What's important are quality ingredients". Meat lovers need not worry, there are many meat dishes to please every palate.
Fresh oysters are always on the menu, a wonderful way to whet the appetite with a glass of sparkling wine. Lusikas has a fabulous selection of  sparkling wines and champagnes. Then move on to the mussels, which are served as a 1kg portion (half portions are also available). Served with a white wine cream sauce, the rich broth is the ultimate winter comfort food. For dessert, try the apple cake, which has been on the menu since the restaurant opened in 2012. "Our cli- ents won't let us take it off the menu", explains Stamm.
Lusikas' wine list has over 300 bottles, offering wide selection of both region and price. Lusikas is also a great place to come for drinks and appetisers. Their wine menu offers cheese platters and snack platters for two.
Click on the address to see the location
TEXT KRISTINA LUPP,PHOTOS ANDREI CHERTKOV
To learn more about this and similar topics