Warm feet for a cold winter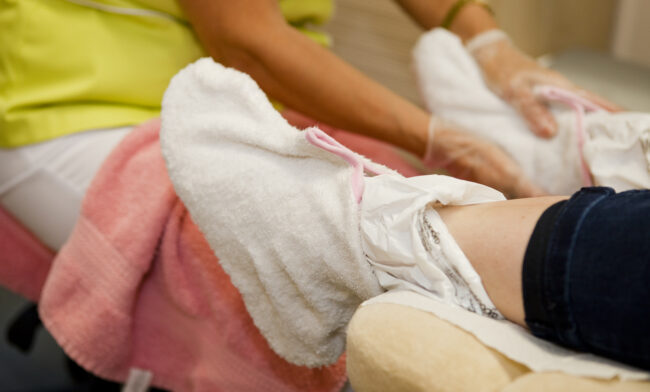 The paraffin wax treatment at i3 Viru ilusalong is just what the doctor ordered.
Estonian winters are harsh and your feet suffer just as much as your hands and face from the cold. Pedicures are just as important in winter as they are in summer. Winter is a good time to go for a more thorough pedicure to soften feet, increase circulation, and just to relax by taking those feet out of those heavy boots.
The pedicure with paraffin wax treatment and gel nail polish is a new combination of services offered at the i3 Viru Ilusalong in the Sokos Hotel Viru. I had never tried a paraffin wax treatment, though I have heard nothing but good things about it. "Winter is a great time for a paraffin wax treatment. Apart from its therapeutic benefits, it just feels nice and warm",said Marge,my pedicurist.
The paraffin wax at i3 Viru Ilusalong is used once per client; this is to ensure that there is no cross contamination. It comes in the form of a large sock that is heated with the wax inside it and then placed around your foot. After, your foot is inserted into another sock. The paraffin wax stays on your feet for 10 minutes. The feeling is wonderfully relaxing, almost like wearing heated slippers.
Paraffin wax softens the skin, but there are also many other benefits to this soothing procedure. It offers pain relief to those suffering from arthritis and moisturises dry skin. The heat of the wax is soothing to strains and stress in muscles.
The pedicure with paraffin wax treatment and gel polish (€77) lasts up to two hours. The pedicure includes a footbath, scrub, and massage. Service is friendly and professional. The salon also offers a full range of services including waxing, haircut and styling, and massage. Bookings are recommended and can be made either by phone or online.
Location
i3 Viru Ilusalong
Inside the Sokos hotel Viru, 3rd floor.
TEXT KRISTINA LUPP, PHOTOS ANDREI CHERTKOV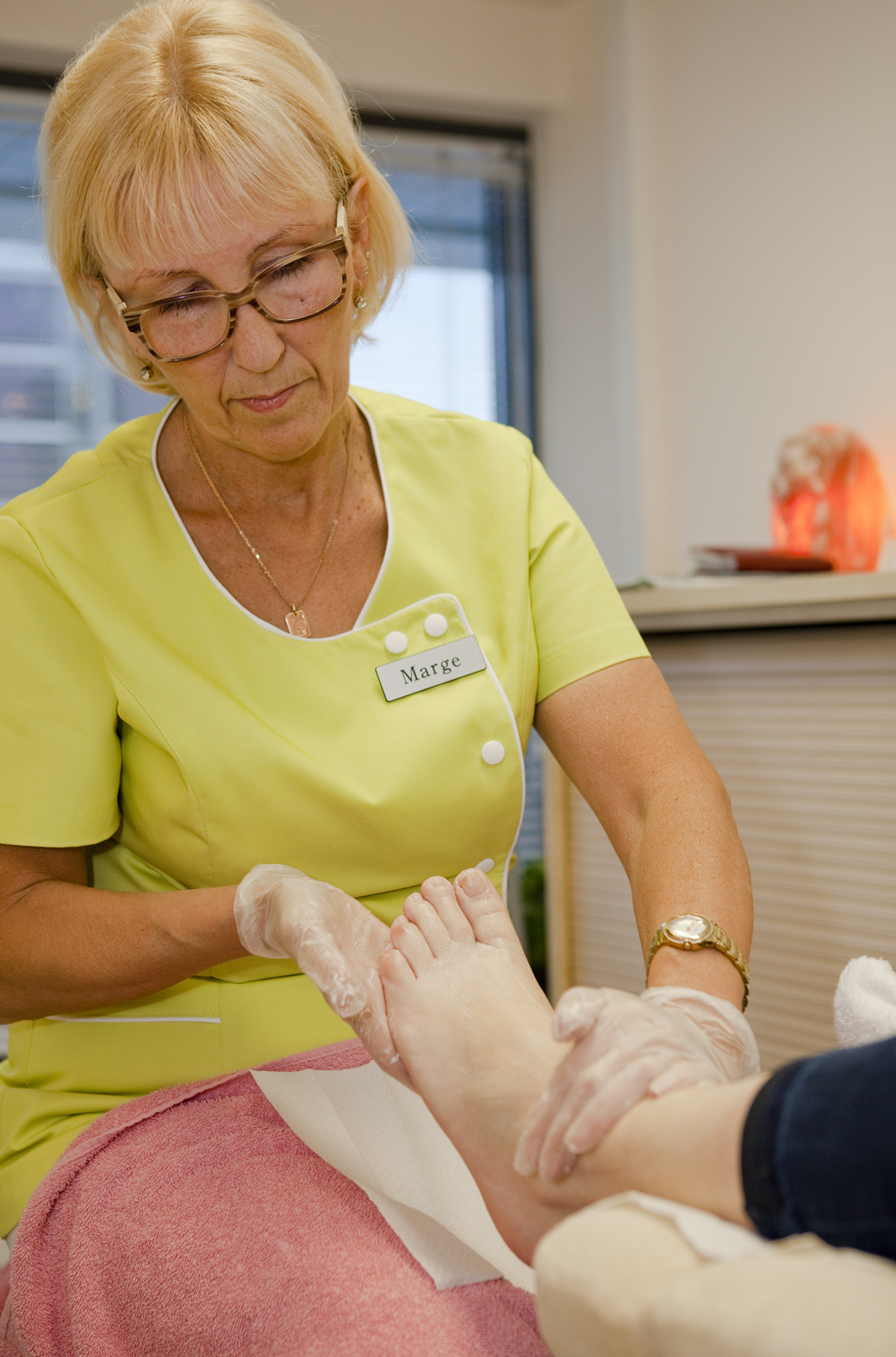 To learn more about this and similar topics