Visit Viljandi – Estonia's cultural capital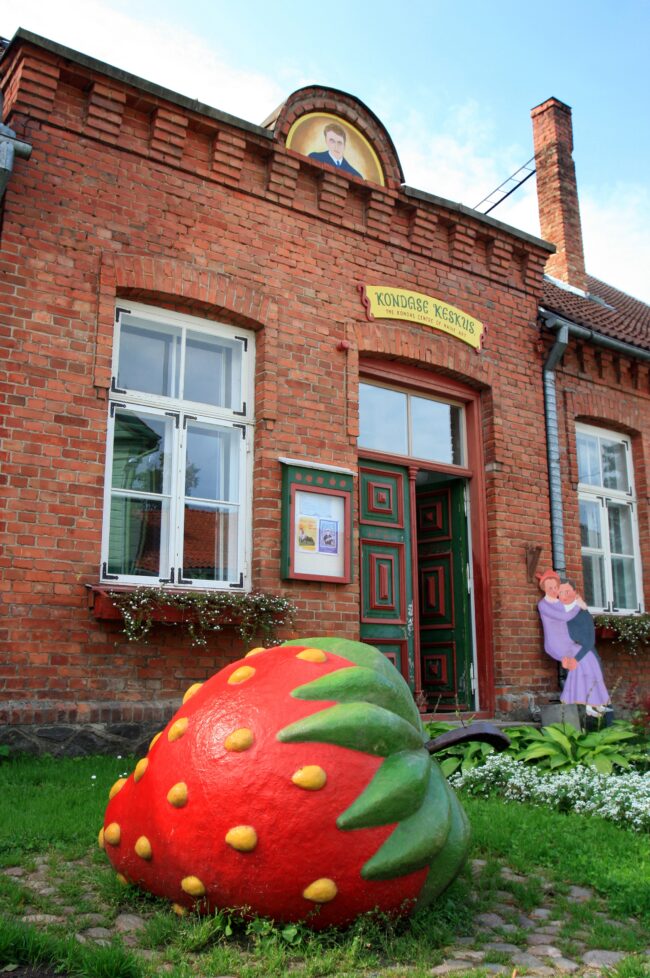 Viljandi is sometimes referred to as the cultural capital of Estonia and is well known for the Viljandi Folk Music Festival that takes place in July. However, there is a lot to do in this small town during the winter months as well. Take a walk around the charming streets of Viljandi and it may be difficult realize all the town has to offer. You will undoubtedly witness the natural beauty of Lake Viljandi and sense the history surrounding the Viljandi castle ruins and its adjacent suspension bridge, but this Southern Estonian town has several hidden gems. If you are interested in the arts, you can find a performance or exhibit of some kind almost every night of the week at one of Viljandi's many cultural venues. It is also a great place to spend a Saturday outside in the snow and then grab a bite to eat.
Viljandi's main theatre, Ugala Theatre holds shows Monday through Saturday. While some of the theatrical performances are intended for mature audiences, there are also many shows that are family-friendly or intended for school-age children. You can check out upcoming performances here.   
Sakala Centre is home to a wide variety of events including live theatre, music, movie screenings, art exhibits, and parties. I recently attended a performance by a visiting theatre group from Finland at Sakala Centre that received a well-deserved standing ovation. This particular show had sections in Finnish, Estonian, and English, although I found that I did not need to understand all of the dialogue to fully enjoy the experience. If you live nearby, there are also several dance classes and singing groups for both adults and children that take place at the centre. Take at look at what will be traveling to Sakala Centre or what will be playing at the next "Cinema Wednesday" here. 
If you have young children and are looking for something new to do, the Viljandi Puppet Theatre has performances every Tuesday, Thursday, and Sunday. They are also available for birthday parties. Visit the Viljandi Nuku Teater website for more information.
Scattered throughout the town are eight cement strawberries that have become an iconic symbol of Viljandi. They are arranged so that all the stems point toward the Kondas Art Museum. The Kondas Centre is dedicated to naïve artist, Paul Kondas (1900-1985), best known for his famous "Strawberry Eaters" painting. (Naïve artist: A self taught artist who becomes popular despite lack of formal training). The centre houses both a permanent collection of naïve and outsider art as well as short-term thematic exhibits. Find the museum hours and ticket information here. 
Just a quick trip across a footbridge from the Kondas Centre is the Estonian Traditional Music Centre. This is one of the most popular cultural venues in Viljandi; in fact I often find myself there a few nights a week. Overlooking the castle ruins, you will find everything from small intimate concerts, to large music festivals taking place here. The centre was renovated from an old storehouse into a mix of modern design and homey atmosphere with traditional decorations made by students at the Viljandi Cultural Academy. At the back of the building is Aida Café where you can frequently listen to folk musicians jamming while you enjoy a meal (or bring your instrument and join them). Check out when you can hear the Estonian Folk Orchestra, Maarja-Liis Ilus, or GROUPA (from Sweden) here.
If you are looking for something a bit more active, but do not want to bear the cold, Viljandi holds a dance house event every month (also at the Traditional Music Centre). There is always live music and the night starts with a workshop and dance instruction. All are welcome, beginners and veterans alike. Take it from someone who has two left feet, you do not need to be a good dancer to have a good time at the Viljandi dance house.
For those who love outdoor winter activities, the Viljandi snow park has anything you could ask for. At very little expense, you can rent equipment for snowboarding or downhill skiing. They also offer snow tubing and cross-country skiing. Don't be discouraged because the weather has been a bit warmer lately, the snow park often still has snow. If you decide to go ice-skating on Lake Viljandi, however, make sure to check that it is safe! You can find rates and more information here. 
After playing in the snow, you might need to warm up with a bowl of soup or some hot coffee. My absolute favourite place to have coffee and lunch is Rohelise Maja. The menu has something different to offer every day and I have never been disappointed. The food is great and the atmosphere is very welcoming. Rohelise Maja tends to be the place where both locals and Viljandi's small international community choose to go. Inside the café is also a small shop with organic and local grown food. The daily menu (which usually includes a vegetarian or vegan option) is posted here. 
Text: Katie Marsan
Photos: Anneli Tandorf, Jaak Nilson
Katie Marsan is U.S. Fulbright Student studying and conducting research at the University of Tartu Viljandi Culture Academy. A classically trained violinist, she is living in Estonia while learning traditional Estonian music and exploring the folk culture of Viljandi. Katie blogs about her experiences at http://katemarsan.wordpress.com/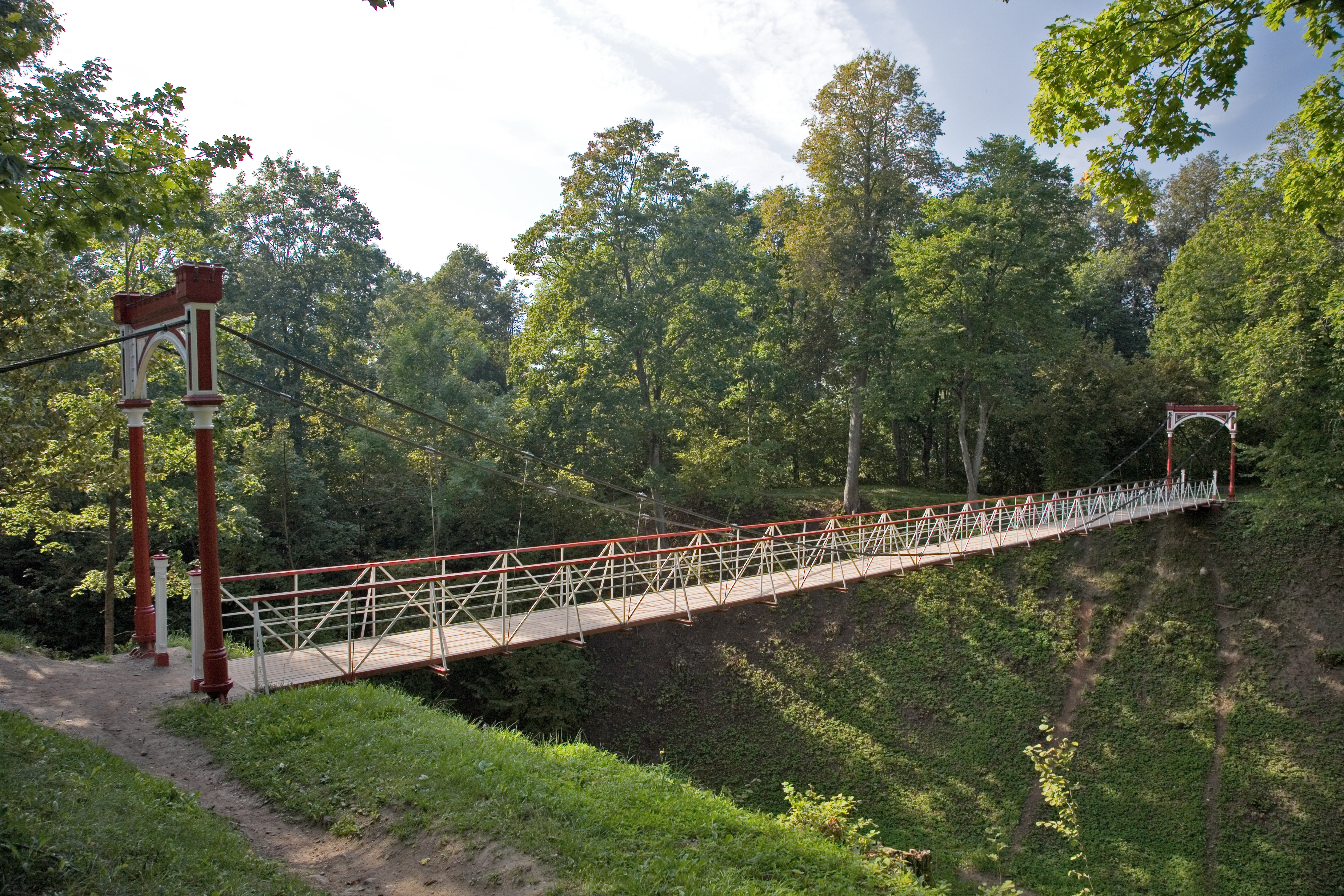 To learn more about this and similar topics