Viru Folk Festival in Käsmu this weekend
Text Timo Huttunen
Photos Timo Huttunen, Viru Folk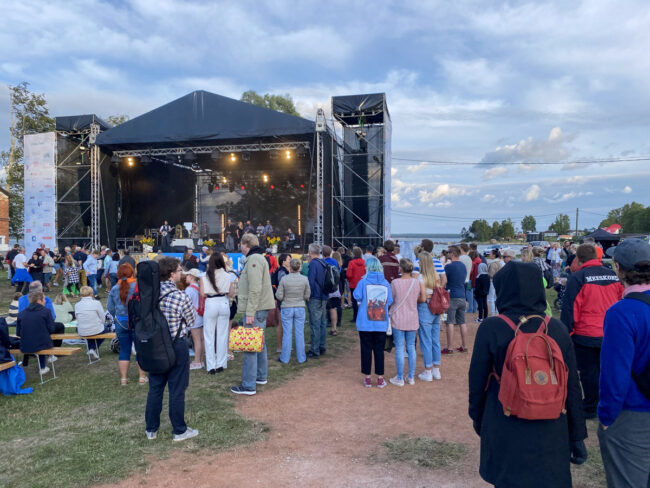 This weekend, August 12–14, the traditional Viru Folk Festival will be held in the captains' village of Käsmu. The small but idyllic village is located in ​​Lahemaa National Park, about 85 kilometres east of Tallinn.
The theme for this year's festival is Estonia's friendly neighbouring countries. Viru Folk is a music festival for the whole family, which has been organized since 2008. This summer marks the 15th year the festival has been held in Käsmu.
In previous years, Viru Folk has presented the music and culture of many of Estonia's neighbouring countries, focusing on one region or nation. This time, the three-day festival showcases the culture, music, movies and food of all of the friendly neighbouring countries.
Many Estonian, Latvian, Swedish and Finnish musicians and bands will offer musical experiences. Performers from Finland include kantele artist Maija Kauhanen, folk metal band Moonsorrow and pelimanni band Kassiahastus.
For more information about Viru Folk, the performers, and tickets, visit the official website for the festival here. It is worth noting that the English language site has very limited information.



To learn more about this and similar topicsFolk Festival Folk Music Käsmu Live Music Music Festival Viru Folk Viru Folk Festival