Viking Line turns 60
Text Timo Huttunen
Photo Viking Line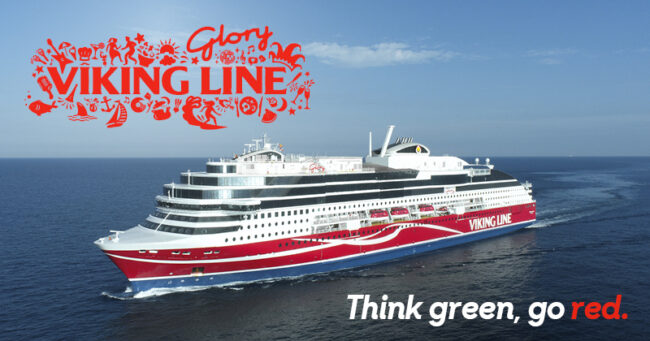 April 5 marked the 60th anniversary of the founding of the Viking Line. The anniversary year will be celebrated with a special menu on the company's ferries in May.
The history of the company dates back to 1959 when the car ferry S/S Viking entered into service for the newly founded company Vikinglinjen Ab on the Finland-Åland-Sweden route. In the same year, the company started a second route between Simpnäs (Sweden) and Mariehamn (Åland).
However, in 1962 a disagreement occurred, which resulted in a number of individuals leaving the company including Gunnar Eklund, who founded Ålandsfärjan Ab in 1963.
The new company was registered on April 5, 1963. Four days later, the shipping company bought the S/S Brittany, a ship built in 1933 that had operated in the English Channel. The ship was modernised and renamed the S/S Ålandsfärjan.
The ship, which had space for 800 passengers, 40 cars, and two buses or trucks began operating on the Mariehamn (Åland).-Gräddö (Sweden) route on June 20, 1963.
In the late 1960s and early 1970s, the shipping company acquired two new car ferries, the M/S Kapella and M/S Marella.
The company changed its name in the early 1970s to SF Line Ab. The name was thought to better describe the new activity, which now extended to the whole of Finland. The abbreviation SF comes from the words Sverige-Finland.
SF Line remained the name of the company until 1995, when the name was changed to Viking Line, and the company was listed on the Helsinki Stock Exchange. Today, Viking Line is a leading cruise and car ferry company in the Baltic Sea.
To learn more about this and similar topicsCar Ferry Estonia Ferry Finland Sweden Viking Line Åland