Two films of the 'Melchior the Apothecary' trilogy in the Top 10 for cinema visits at the same time
Text Mark Taylor
Photo Robert Lang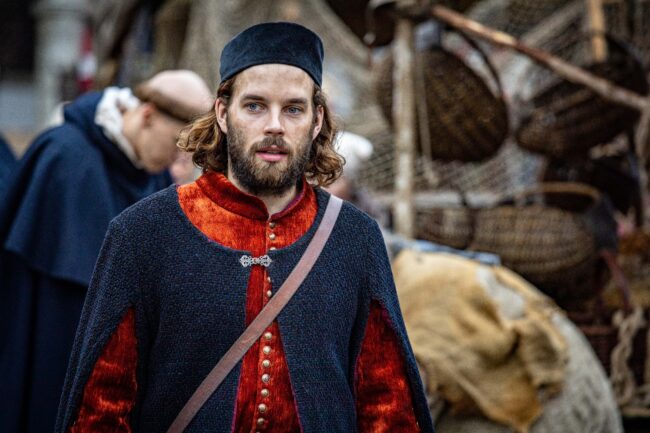 For the first time in the history of Estonian cinema, two parts of the same movie saga are in the top 10 most watched movies list. Released in April, 'Melchior the Apothecary' has been in the top 10 for cinema visits for 19 weeks already, and last weekend it was joined by the second part of the trilogy – 'Melchior the Apothecary. Ghost', which was released on August 19.
On its opening weekend, 'Melchior the Apothecary. Ghost' attracted 20,181 viewers to the cinema. Bringing in 10 times more cinema-goers than the next most popular movie on the list. This coming despite hot and sunny weather over the weekend as film distributor Timo Diener explained:
"It is remarkable that the film that took the first position on the weekend is ten times ahead of the film with the second place. This clearly indicates that people were looking forward to the second part of the trilogy. Last weekend 'Melchior the Apothecary. Ghost' was the only movie that people actively went to the cinema to see, despite the 30-degree heat. To be honest, I don't remember any film attracting so many viewers in this heat."
The makers of the 'Melchior the Apothecary' trilogy took an ambitious and risky decision to release all three parts of the trilogy in the same year.
"When making plans, we could not predict that due to high interest from the audience, the first film would still stay in theatres until the release of the second part and that two films of the series could lead in the number of views at the same time. Despite hot weather and Independence Restoration Day events this past weekend, both instalments of 'Melchior the Apothecary' couldn't complain about the lack of cinema-goers," said producer Tanel Tatter.
Top 10 films in Estonian cinemas on the weekend of 19-21 August 2022:
Melchior the Apothecary. Ghost – 20 181 cinema visits
Bullet Train – 2072 cinema visits
DC League of Super-Pets – 1748 cinema visits
Minions: The Rise of Gru – 1543 cinema visits
Fall – 990 cinema visits
Nope – 845 cinema visits
Elvis – 611 cinema visits
Melchior the Apothecary – 482 cinema visits
Top Gun: Maverick – 418 cinema visits
Thor: Love and Thunder – 411 cinema visits
The third part of the trilogy will be released in October.
To learn more about this and similar topicsCinema Estonian Cinema Estonian Movie Ghost Melchior Melchior the Apothecary Melchior the Apothecary Trilogy Saga