Turning up the heat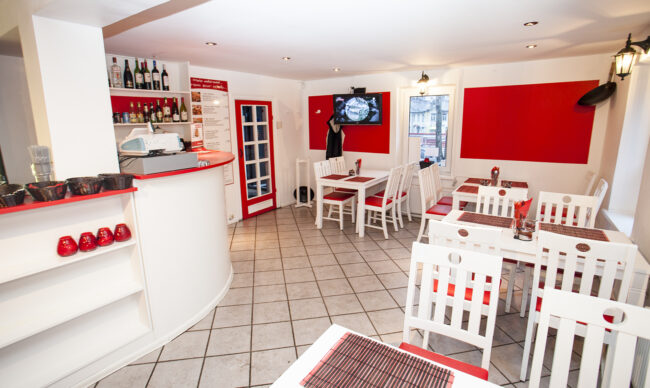 The Street Wok has a small but spicy menu.When I say small menu, I mean seven items. Dishes like Nasi Goreng (fried rice with chicken, prawns, and mixed vegetables) and Beef Kway Teow (flat rice noodles with sliced beef, bean sprouts, and chives) are served in generous portions. I tried the Char Kway Teow, a dish similar to the Beef Kway Teow, but served with chicken and prawns. There was a substantial portion of both prawns and chicken in the dish, and the sauce was flavourful and spicy.
At The Street Wok, two chillies means spicy. I love spicy food, and the dishes are hot, even without the added chilli. The waiter suggested not adding any extra chilli, and he was right. If you do not like the heat, meals can be served mild as well. All dishes can be made vegetarian too, for €1 off the price.The restaurant itself is quite small, and most clients come for takeaway. There are a few tables for sitting, and in the summer, an outdoor patio.
Dishes range from €6,90 – €8,90, and at lunch, non-alcoholic drinks are included.
Location
The Street Wok
TEXT KRISTINA LUPP, PHOTOS ANDREI CHERTKOV
To learn more about this and similar topics