Tranquility, nature, and an old world atmosphere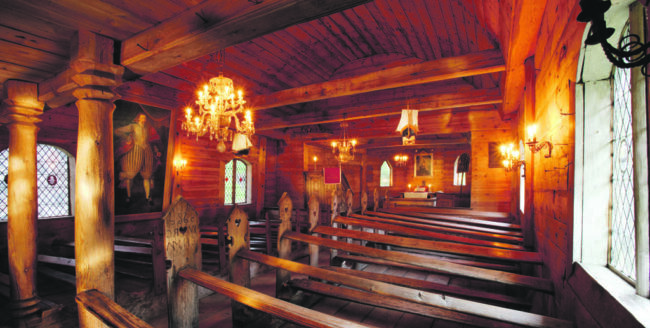 Estonia's islands bustling city break Hiiumaa,
Anyone looking for a bustling city break should steer clear of Estonia's islands. The fast-paced modern world has not reached the islands, yet. On the smaller islands, and Hiiumaa, there is a feeling of having gone back 100 years in time. And the largest island, Saaremaa, is quiet and peaceful compared to Tallinn.
There is so much to see on Estonia's islands, especially if you take a few extra days to see them all. Unique nature and preserved folk culture is the specialty of the islands, but don't worry, modern amenities can be found as well.
How to get there:
A ferry connects Saaremaa and Muhu (Virtsu Port) from Kuivastu. (Approximate journey time 30 minutes). Muhu is connected to Saaremaa by a bridge. The distance between Kuivastu and Kuressaare is 75 km.
Ferries to Hiiumaa (Heltermaa Port) leave from the Rohuküla Port. (Approximate journey time 90 minutes).
A regular ferry runs between Hiiumaa and Saaremaa from the towns of Triigi and Sõru, respectively. (Approximate journey time 75 minutes).
Ferry schedules, and ticket sales can be found at: www.tuulelaevad.ee.
Vormsi is accessible by a ferry that runs between the ports of Rohuküla and Sviby.
The ferry from Pärnu to Kihnu takes about 2.5 hours, where as the journey from Munalaiu to Kihnu is about an hour.
Ferries to Ruhnu leave from Munalaiu and Roomassaare port on Saaremaa.
Distances:
Tallinn–Virtsu 135 km
Tallinn–Rohuküla 110 km
Tallinn–Munalaiu 165 km
Western Estonia's largest islands:
Saaremaa: Approximate area 2 670 km2, Approximately 40,000 inhabitants.
Hiiumaa: Approximate area 1 000 km2, Approximately 10,000 inhabitants.
Muhu: Approximate area 200 km2, Under 2,000 inhabitants.
Vormsi: Approximate area 93 km2, 400 inhabitants.
Kihnu: Approximate area 17 km2, 500 inhabitants.
Ruhnu: Approximate area 11 km2, Under 100 inhabitants.
TEXT JUKKA ARPONEN, PHOTOS JAREK JÕEPERA, GRAHAM MITCHELL, TOOMAS TUUL, WWW.VISITSAAREMAA.EE
To learn more about this and similar topics