Tomorrow sees the end of covid restrictions in Estonia
Text Mark Taylor
Photo Taaniel Malleus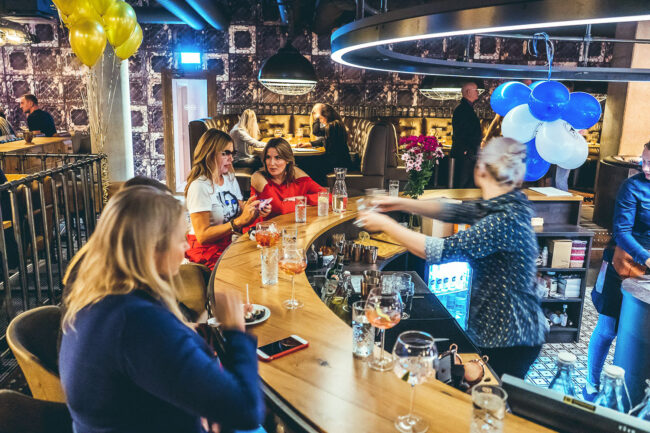 The Estonian Prime Minister Kaja Kallas has announced in a Facebook post this morning that as of tomorrow (March 15), the covid-pass requirement and 11 pm restriction on entertainment venues will be lifted. Only the mask mandate will remain in place.
The government had previously stated that should the number of patients attending hospital in a critical condition with the coronavirus not exceed 25 in the previous 10 days, restrictions would be lifted.
"The morning data shows that on the average in the last ten days, 24.9 Estonians have reached hospitals in a critical condition," Kallas explained.
This means that all people can now go to cultural, entertainment and catering venues without having to show a covid-pass or a certificate of vaccination.
In turn, the 11 pm curfew on entertainment venues will also be lifted. This will mean that restaurants and pubs can return to previous later closing times, and nightclubs can reopen and return to normal.
Despite the removal of the two restrictions above, the mask mandate will remain in place. This means that people must continue to wear a mask in indoor public areas.
The Prime Minister ended her post with "a heartfelt recommendation to vaccinate and definitely get a booster dose – the omicron strain is still very contagious, and this is not an easy disease, but vaccination helps a lot."
Source Kaja Kalla Facebook
To learn more about this and similar topicsCertificate of Vaccination Coronavirus restrictions Covid-pass Covid Restrictions curfew Estonia Kaja Kallas Mask Mandate