Tallinn Music Week 2017: Music Highlights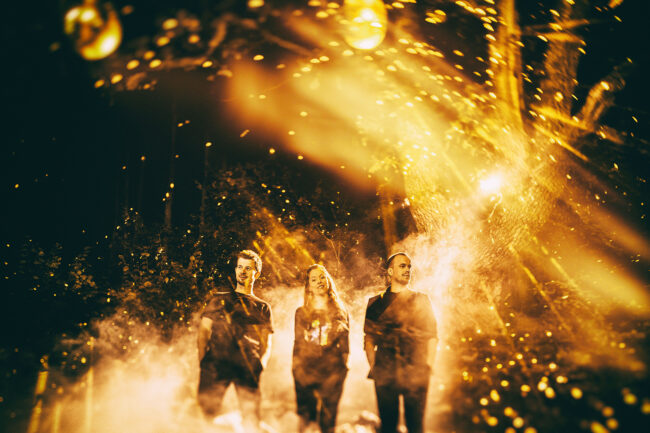 The musical line-up at Tallinn Music Week is just as strong as it ever has been, with the Festival comprising of more than 200 artists from all over Europe and the world, at Tallinn's top venues. That's backed up by the City Stage, taking live music to places where it usually wouldn't get, including shops, cafes and restaurants.
There are so many highlights to pick from, it's hard to narrow the bill down to a reasonable size, but we've looked at the most significant or potentially interesting Estonian and international acts, to give you an idea of the people to watch out for when you are on the beat in Tallinn.
NOËP, otherwise known as Andres Kõpper, is a one-man dance-music sensation in Estonia right now, with his warm, friendly sounds soundtracking all the coolest parties. Rooftops, his paean to a childhood seemingly without responsibility, is sure to be a key track in the live set that revolves around a man, a Mac, a drum pad and lots and lots of smiling faces. Find NOËP at Club Venus on 1 April. Before that, on 31 March in Mustpeade Maja Basement Hall, electronic adventurer Argo Vals forms a very different kind of one-man band, his outward-looking soundscapes taking you on a kind of spiritual journey.
Long considered part of the upcoming wave of pop singer-songwriters with an edge along with the likes of Kerli, Iiris has carved out her own niche in the music world, following up her confident debut The Magic Gift Box with two EPs that reinforced her uniqueness, Chinaberry Girl and the latest, Hope. Head to Von Krahl on 30 March to hear the magic, with hits including Weirdo, Tigerhead and the soothing Iridescent Love.
Draper has carved out a productive career as a producer for artists like Ellie Goulding and Rita Ora, but while crafting the hits for others, he has also taken charge of his own solo career, with a new album released in 2016 and spawning a hit single, Break Over You, in which he collaborated with Prides. You can hear Draper, one of the biggest names at TMW, at Club Venus on 1 April.
Should your tastes be mellower but more esoteric, Estonian jazz chameleon Kadri Voorand is teaming up with bass player Mihkel Mälgand to test the outer limits of what is possible with only vocals, piano and bass. Vaba Lava on 31 March will give the audience the chance to hear the duo improvising around their own writing along with Estonian poetry. With both musicians having a long list of accomplishments, this should be unmissable.
Every year since 2013, Maarja Nuut has brought her ambient violin loops and folk reels to TMW, and each year her audience has grown, attracted by the natural talent and exuberance on show. This year the acclaimed traditional musician is trying something new, teaming up with electronic musician  Hendrik Kaljujarv to bring a promised extra edge to the late-night mystical tales of Nuut's two albums. They can be heard in Kultuurikätel on 30 March and Mustpeade Maja on 1 April.
Trad.Attack, a global success story with a tour to China having been completed last year, makes a triumphant return to TMW, with its archive folk samples and modern dance beats, with a show at the Russian Cultural Centre on 31 March.
PHOTO: TMW
To learn more about this and similar topics