The Traditional and Modern Russian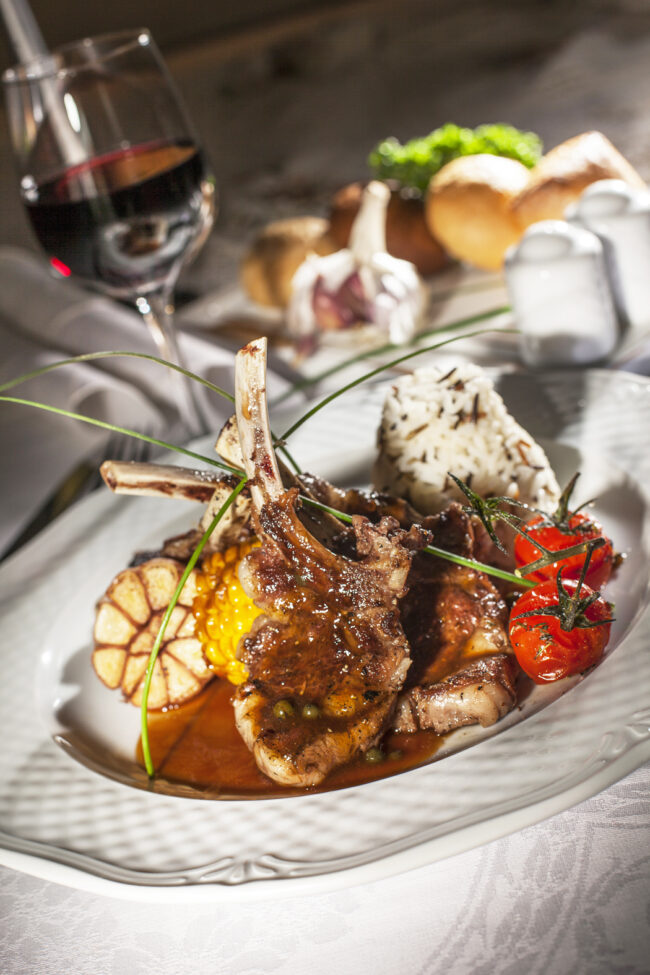 The lamb was cooked to perfection.
Don't fix what isn't broken, unless you can make it even better.
Masha restaurant has shine, kitsch, and is tastefully romantic. If it's not clear upon entering what kind of restaurant this is, then the menu will certainly fill in the blanks. This Russian restaurant offers borscht, blinis, dumplings, zakushkas, and stroganoff, all familiar Russian favourites. These classic dishes just have to be on the menu, and this is how it is at Masha.
The wooden furniture is specially made for the restaurant. The chairs are strong, yet comfortable, and they won't break. The restau- rant is nice, both inside and out. The menu is pleasingly short, but don't worry, you're sure to find something. Prices are reasonable – with everything from a starter that costs a few euros, to a 20-euro main, the steak. This is the restaurant's favourite dish, and it comes served sizzling from a hot pan.
I decided to try a classic dish, the blinis with caviar, followed by the mushroom soup, and to finish, a rack of lamb. Have a shot of vodka to whet the appetite. At Masha they serve Russ- kii Standart Platinum. The blinis were made with buckwheat flour and the portion was just right.
The dumplings were served in an ovenproof dish and covered with a pastry. The sauce had whole chanterelles and a pleasing autumn flavour. Without even asking it was clear that the dumplings were made in house. It's worth coming here just for them. The lamb was cooked to perfection and served with pepper sauce that brought the dish together. We tried the house red and white wines. Both wines suited the dishes, but if you are there with friends, I recommend sharing a bottle.
The service was friendly and professional. We were left with a very good impression of Masha. The classical dishes still had a bit of twist. Masha restaurant has managed to blend the old with the new.
TEXT JUKKA ARPONEN, PHOTOS MAŠA
To learn more about this and similar topics