The Sounds of the Nordic Islands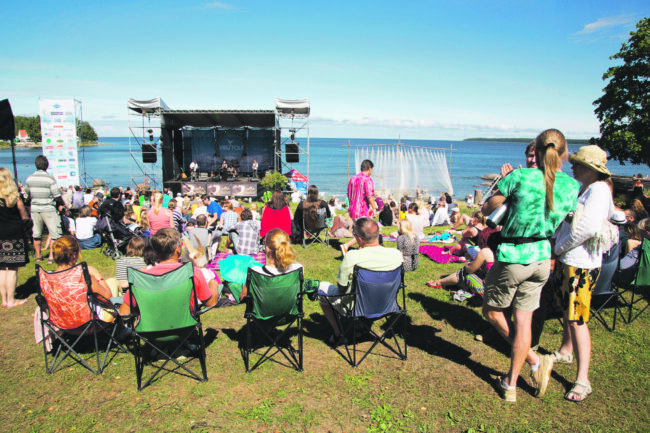 Viru Folk 2013, 2. päev
This year's Viru Folk programme features artists from Iceland, the Faroe Islands, and Åland.
The summer's final ethno-festival features the year of the Nordic islands. The festival's director Peep Veedla said that he has travelled through the Nordic islands and found that while they have many similarities, they also have many differences.
"At Viru Folk, you can experience these similarities and differences through the music, as well as through exhibits, films, and lectures".
Peep Veedla told us that the furthest visitor comes from Iceland. The band Solstafir will perform late Friday night on the main stage. "It's a collective, who in their home country are quite hot at the moment with many Icelanders following their music".
"There will be two performers from the Faroe Islands at Viru Folk this year: Eivor, already well-known in Estonia, as well as the authentic mythological viking metal band Tyr. Both will play on Saturday", explained Peep Veedla.
Ulvens Döttrar and Skrömta will visit Käsmu from Åland. There will also be performers from Estonia's islands – Kihnu, Muhu, and Vormsi. Estonian Voices, as well as Kihnu Poisid will play.
Children will not be forgotten. "The back room of the Käsmu Maritime Museum will change into Haldjapere's Storytelling and Craft Group, a fun place for activities where over the three days, kids can listen to fascinating stories, and have fun with arts and crafts", explained the festival's spokesperson.
Viru Folk takes place 12-14 August in Käsmu, Vihula.
TEXT MIKKO VIRTA, PHOTOS VIRU FOLK, ANDREI CHERTKOV, OLAF OLSEN
To learn more about this and similar topics