The royal treatment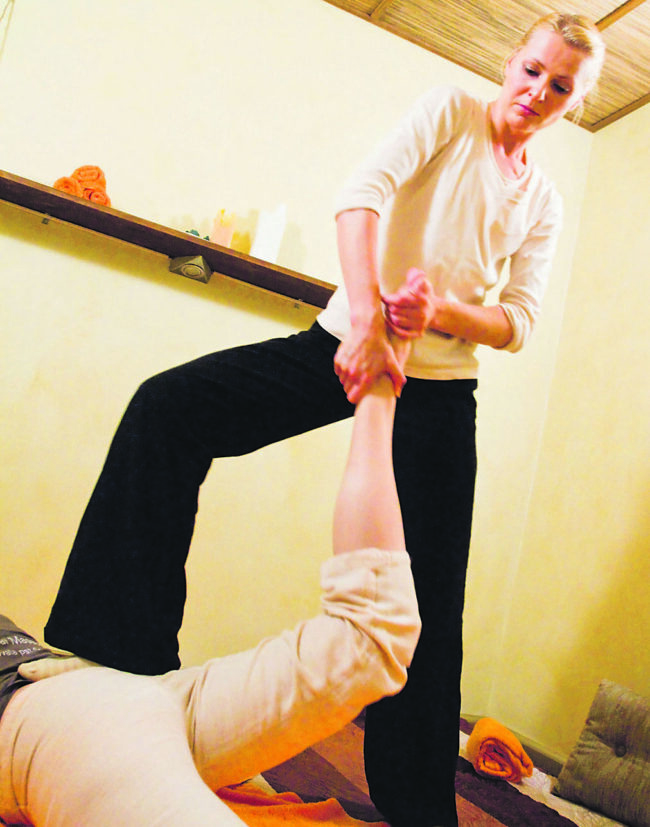 The royal treatment
No oils are used, and the client wears comfortable, loose fitting clothing and the massage takes place on the floor. To put it simply, it's like doing yoga, but someone else is moving your arms and legs for you.
While this may sound strange, it is a massage unlike any other. Walking into the studio on a drizzly Monday morning, I felt tired and the last thing I wanted was for someone to put me into all kinds of strange positions. The spa provided me with loose-fitting pants and a comfortable t-shirt. The massage took place in a small room with comfortable cushions and blankets laid out on the floor. I was asked to lie on my back and the therapist started with my feet and legs, gradually working her way up to my arms, neck, head, and finally stomach.
While some positions seemed easy, others were more difficult. Marika, my massage therapist said that Thai massage is different for everyone. Some people are more flexible than others, and Thai massage is not suited to everyone. This is why she asked me a few standard questions before starting. For example, Thai massage can be beneficial for pregnant women, but the technique is adapted.
The massage left me feeling relaxed, yet energised, almost like an hour of yoga. The Thai massage is available as a one-hour treatment (35€) or as a 90-minute treatment (52€). Royal Thai Massage also offers different varieties of Thai massage, including an hour specifically targeting hands or feet, as well as other styles of massage.
Location
Rävala pst. 6, Tallinn, behind the City Hall.
TEXT KRISTINA LUPP, PHOTOS ANDREI CHERTKOV
To learn more about this and similar topics