The royal treatment – for your feet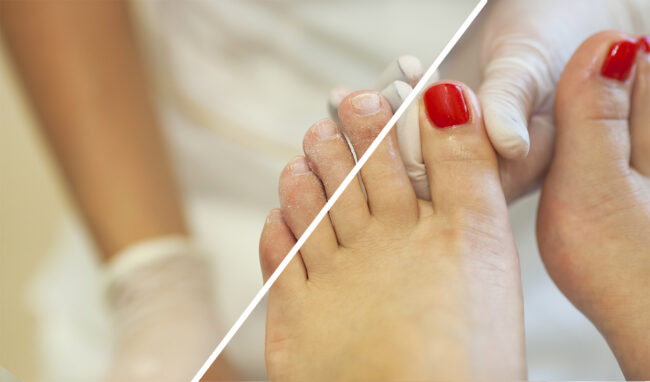 Tiia Ilusalong is the place to come to get your feet looking their best.
Many of us are embarrassed by our feet – ingrown nails, corns, and nail fungus can be not only humiliating, but painful too. And there is no reason you should be suffering, at Tiia Ilusalong, you are well looked after.
Tiia Ilusalong differs from other nail care salons because they don't cover up the problem, they fix it. Nail drills, proper treatments for problematic nails, and long foot massages are just some of the things that Tiia Ilusalong offers. The salon has been operating since 1993, and long running business and regular clients (both international and local) are proof of the quality service Tiia Ilusalong provides. Their expert nail technicians assess the problem with the nail and can put a protective nail over the problematic area.
Ingrown nails will also be cut out so that the nail can grow back properly. Tiia Ilusalong also has the only nail laser in Estonia, where after just four visits (in most cases) the nail fungus will be gone. "Unfortunately nail fungus doesn't just go away. Often, a doctor will prescribe pills for this, but those can be harmful to the liver", explains Krislin, one of the salon's nail technicians. The laser treatment is a safe an effective way to treat this common problem.
Tiia Ilusalong takes cleanliness very seriously. All of the utensils,like nail files and tweezers used are disinfected and sanitised, and everything else is used one time only.
"Many foot problems start with improper care of your feet. We must remember to dry between our toes, cut our nails properly, and keep our feet moisturised. And most importantly, always wear sandals at public pools", explains Krislin, as she examines my feet. "
After talking to Krislin, I was amazed at how many problems a small piece of nail can cause.Ingrown nails are painful and can be easily treated however. Even corns, which keep some people from wearing sandals in summer, can be easily treated at Tiia Ilusalong, by applying a skin softener, and in extreme cases are cut out.
A pedicure starts at €28 and lasts 1.5 hours. This includes, soaking, filing, exfoliating, moisturising, and your choice of nail polish.
Location
Tiia Ilusalong
Located on the third floor of the MELON Shopping Centre.
TEXT KRISTINA LUPP, PHOTOS ANDREI CHERTKOV
To learn more about this and similar topics