The official party season has begun!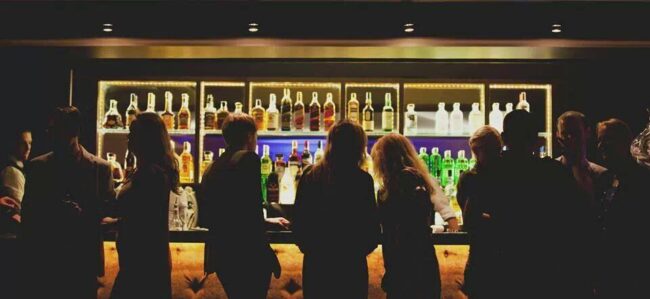 Great music and amazing cocktails at NYC Piano Bar.
Summer is almost here and it won't be long now until cold raindrops are replaced by warm rays of sunshine. What could be better than sitting on a summer terrace on a pleasant late-spring evening and enjoying a good cocktail or pint.
CLUB TEATER
Club Teater is a unique nightclub in Tallinn, built into an old theatre room. It's a place where history meets todays glamour and the out- come is a mysterious and distinctive club. There are always different performers and the atmosphere will give you the feeling you really are in a theatre. Club Teater is a place for people who are looking for a different club experience and want to escape from the present, even if only for one night.
Vabaduse väljak 5, Tallinn Old Town
BAYERN BÖHMEN KELLER
Last weekend I visited this cool pub with my friends and we all
were amazed – it was much bigger than I thought it would (it holds up to 160 people) and the interior was something out of the Middle Ages. The food was great and they had a large drink menu, including a fantastic selection of beer. We reserved a big table and the staff were very helpful. It has a great Old Town location, so afterwards we headed to the clubs around the corner and had a wonderful night out!
Suur-Karja 18, Tallinn Old Town
TAPPER
Tapper is a cool rock-club in Tallinn, specialising mostly in rock and metal music. The club can hold up to 600 people, it is a powerful black-box type of venue and connects a cosy bar feeling with a live music. It's not in the Old Town but if you are a rock lover and enjoy a different kind of party, then it's definitely worth the short trip.
To learn more about this and similar topics