The lady in white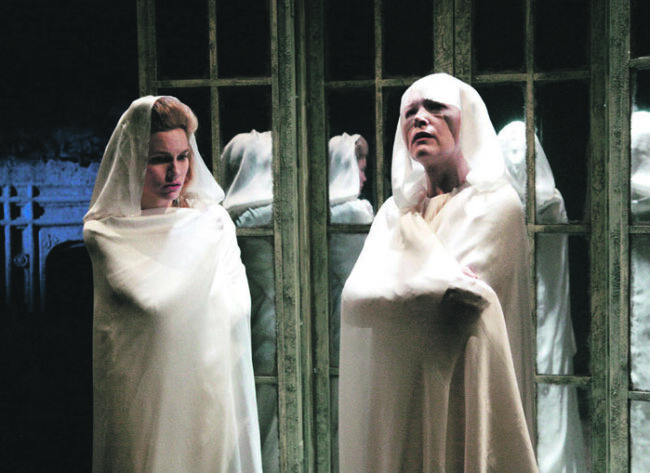 The lady in white
Under the full moon in August in Haapsalu, through the circular window of the Episcopal Chapel, the white lady makes her appearance.
According to legend, the maiden appears to show the immortality of love. This legend is familiar to many Estonians. There were once strict rules forbidding women inside the walls of the Episcopal Castle. One man however, brought a young girl dressed as a boy into the castle. The secret was soon revealed and the girl was sentenced to be sealed alive in the walls of the Dome Church. The man was put in prison and left to starve. The unfortunate girl waited for death between the walls.
The White Lady performance has been shown in Haapsalu since 1979. The performance has been changed a little every year. Let's play White Lady, as the name of this year's performance suggests is playful and is set in both the past and present.
Location
Let's play White Lady (Mängime Valget Daami), 3 – 5.8., Performances start at 22.30. Haapsalu Episcopal Castle Courtyard
TEXT: MIKKO VIRTA, PHOTOS: R.A.A.A.M THEATRE
To learn more about this and similar topics