The Kebab King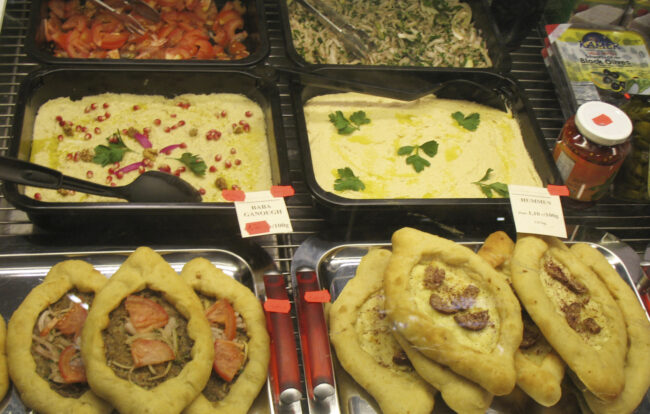 papa joes, kabab, falafel, port of tallinn, takeaway, vegetarian
The Sadama Market at the Port of Tallinn seems to have struggled over the last few years, but since its remodelling and reopening this year, some great little shops have opened inside. Papa Joe's is one of them.
This might seem an unlikely location for a falafel takeaway, a bit of a walk from the Old Town, but if you are craving a bit of spice and are vegetarian, it's worth the walk. Better still, if arriving by ship, then why not stop in for snack on your way into town.
The menu is small. Choose between a falafel pita, falafel wrap, falafel salad, or hummus and pita. You can also buy hummus, baba ghanoush, and dolmas to take away. The falafels are prepared while you wait, and the friendly staff is always chatty and eager to tell you more about the food. The only things that are missing are a few tables, as at the moment, it's standing room only.
Location
Papa Joe
Sadama Market (Sadama Turg) Sadama 25-4, Tallinn A2 (just inside the main entrance)
www.kebabking.ee Facebook: Papa Joe
TEXT: KRISTINA LUPP, PHOTOS: JOSEPH ABOU-RAAD
To learn more about this and similar topics