The combined effects of honey and turmeric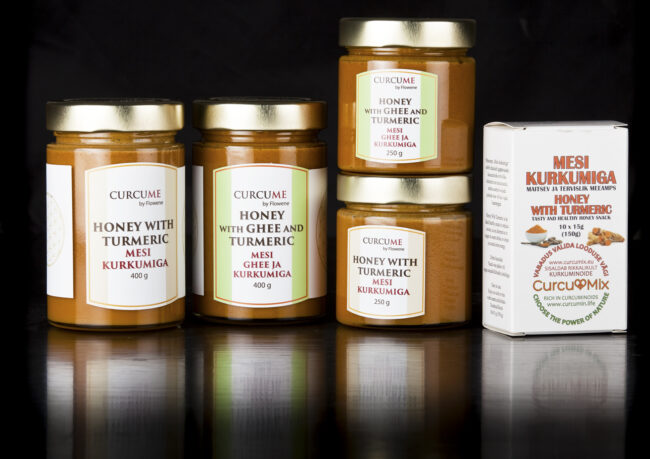 Turmeric and ginger are closely related. It is processed into a yellow powder and used as a spice, in particular as the base ingredient for curry. Turmeric has long been used in Asia as food, but also in medicine.
Turmeric has been known to improve digestion and alleviate inflammation. It's grown mainly in India but can be found in Asia and Africa as well. The powder that is produced from the root goes into juice, capsules, or is added to butter and oil.
CurcuMix, an Estonian product, combines three main natural components: honey, turmeric, and black pepper. Together they form a truly strong mixture. The product can be added to tea or coffee, or just as a snack a couple of times a day. You can find it in most health food stores.
To learn more about this and similar topics