Tallinn – The Leading Sustainable Tourism Destination in Eastern Europe
Text Mark Taylor
Photo Filippo Cesarini / Unsplash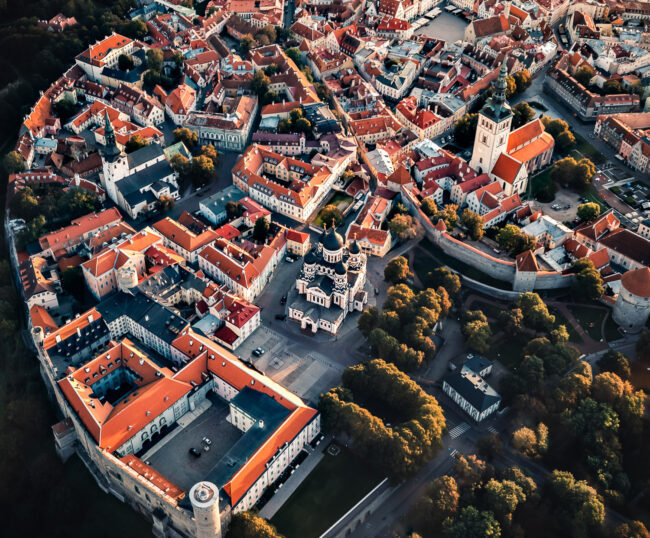 2021 marks the first year that Tallinn appears in the Global Destination Sustainability Index.
All cities assessed for the index receive a score out of 100. Tallinn's score of 49.5 places it as the leading sustainable tourist destination in Eastern Europe, ahead of cities such as Prague and St Petersburg.
However, Tallinn still has a way to go to compete with the leading cities, such as Gothenburg, which topped the index for a fifth year in a row with 88.95 points. Of the 73 cities that took part, the average score was 61.69 points.
Although this places Tallinn a little below average, according to Noah Joubert, Changemaker at the Global Destination Sustainability Movement, Tallinn is showing great potential "Tallinn is becoming a clear leader in the Baltics when it comes to sustainability. The city has a fantastic development strategy, and is taking important steps to support local tourism suppliers to integrate more sustainable practices. Despite its recent achievement of winning the European Green Capital Award 2023, Tallinn is not resting on its laurels. The opportunity to further build the capacity of the local tourism industry is enormous, and I look forward to witnessing their progress."
With a city government with ambitious green targets, such as a carbon neutral public transport system by 2025, these results and findings will help Tallinn continue to rise as a green city and sustainable tourist destination.
To learn more about the Global Destination Sustainability Index, the cities involved, and Tallinn's results, click here.
Source: Visit Tallinn
To learn more about this and similar topicsGlobal Destination Sustainability Index Green City Sustainable Tourism Baltics Sustainable Tourism Destination Sustainable Tourism Estonia Sustainable Tourist Destination Tallinn Tallinn Tourism