TALLINN ON ANY POCKET – TIPS FOR A BUDGET TRIP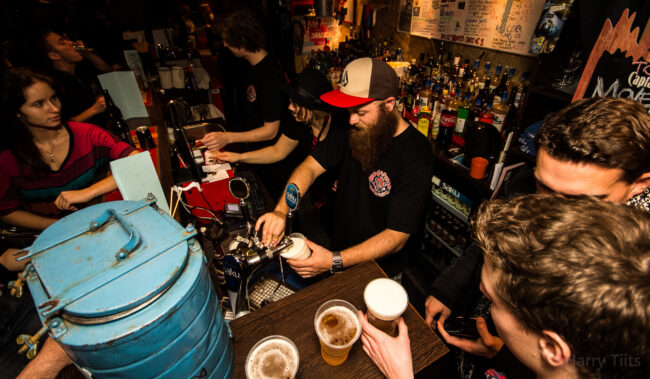 Tallinn isn't just about flashing the cash and being brash. It's also about being smart with what you have. This month, we take a look at those places you can visit with ten euros in your pocket, and have a great time.
The Red Emperor, which is a bar attached to a hostel that opened in 2012, has a routinely raucous atmosphere, aided by the huge open space, given over to pool tables and a variety of games, which have included a massive Jenga tower. It's a bit of a mission to find this bar, but once you've gone around the back of the Hotel Bern on the edge of the Old Town (close to Kalev Spa) and gone up a flight of stairs, you're in a great place.
The clientele is mostly twenty something, and the feel is definitely influenced by the presence of a hostel down the corridor, but this place is welcoming, and will never let you down in the middle of a Saturday night out with your mates. When you're there, try the vodka laced with Skittles – it's something to behold.
Another hostel, but with a distinct atmosphere, very different to that of the Red Emperor. If you're staying at the hostel, you'll find a comfortable, community feel, with guests encouraged to mingle, but under no pressure. There is a reasonably well-stocked fridge of drinks, to pay for which you have to hand cash over to the receptionist.
The great thing for visitors to Euphoria is the variety of great live events held in the unpretentious second-floor establishment on one of the well-lit side streets that feed Vabaduse Väljak. This writer saw powerful and handsome singer- songwriter Markus Rafael Nylund performing a full-blooded acoustic set, but more recently there was a Valentine's Day party at the venue, which, unlike an expensive dinner at one of Tallinn's many restaurants, was attended by both loved- up and single people.
If you don't have buckets of cash, you need a place where you feel comfortable, and where you're not being fleeced. Euphoria is such a cosy hostel, just far enough away from the drunken hordes of the Old Town, that you have a joyous time without regretting it the next day.
Rataskaevu 9, Tallinn Old Town
Shimo has moved. However, the connoisseur's cheap bar still packs the same party ambiance into its compact surroundings. In its old Suur-Karja cove, it was the kind of bar thousands of tourists probably walked past without spotting – but those who entered would find cocktails just as good as those of the nearby Clazz, but at half the price, decent snack food for less than €5, and an all-night party attitude.
In its new home on the corner of Rataskaevu, Shimo is conveniently located right next to a taxi turning point, making it a fine end to a great night out. You're also within a street's distance from Raekoja Plats and the other tourist marvels of Tallinn's Old Town.
You do get the odd drunk local who may not be keen on the presence of foreigners, but the bar is well-run, with Rob, a Canadian who has settled in Tallinn, a brilliant and friendly landlord who can also be found DJing on a Saturday night. Go with friends and you'll see what a great place Shimo is.
As you can see, there is plenty in Tallinn to interest the budget traveller, whether you are a student, a backpacker, or just someone who likes to have fun with nice people but not pay a premium for the privilege. Some people will tell you that Tallinn is far too expensive in these days of euro-inflation – we're here to tell you this is not the case – if you know where to look.
To learn more about this and similar topics