Tallinn for kids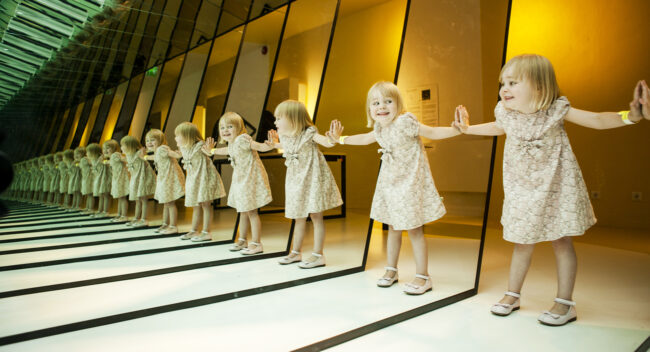 Energy Discovery Centre (Energia Keskus)
Located in the Kalamaja district, the Energy Discovery Centre has 130 interactive exhibits that present the history of energy, nuclear energy, sound, and optics. The centre is housed in a renovated 100-year- old power plant.
The Seaplane Harbour or Lennusadam (as it is called in Estonian) is more than just a maritime museum. The largest exhibits are the ships and a submarine. Many of the exhibits are interactive so that for example, visitors can try navigating a ship in the dark Tallinn harbour. There is plenty to see and do for people of all ages and the building itself is worth seeing.
Paldiski mnt.145 / Ehitajate tee 150, Tallinn
There is a lot to see in the large zoo: hundreds of species of animals, everything from mammals to fish to birds. The Zoo is located in the Rocca al Mare district, and you should plan to be there for several hours, especially if you want to see all of the animals. The bus stops at the nearby shopping centre (one of the largest in Estonia).
The newly renovated Health Museum is great fun for the whole family. It is filled with health related artefacts, interactive displays and many hands-on exhibits.
Estonian Puppet Theatre & NUKU Museum of Puppet Arts
Lai 1/Nunne 8, Tallinn Old Town
Theatre performances are held everyday, but for the tourist, the museum is probably the most interesting attraction. The NUKU museum introduces the visitor to modern techniques using the history of the Puppet Theatre. See how theatre puppets are made professionally. There are puppets on display in the large exhibition room that have been used in theatre productions, as well as puppets that have been imported from around the world. Even the outside of the building has an interactive display window that features "The Steam Theatre,"which is activated by mobile phone.
Children's Museum MIIAMILLA
This is truly a museum for kids, especially those between the ages of 3-11. Exhibits change frequently and many are interactive as well. A smaller museum of the same name can also be found in the Kalamaja district (Kotzebue 16, Tallinn), which displays modern and antique dolls.
TEXT KRISTINA LUPP, PHOTOS ANDREI CHERTKOV
To learn more about this and similar topics