Tallinn Fashion Week & Estonian Fashion: Boutiques in Focus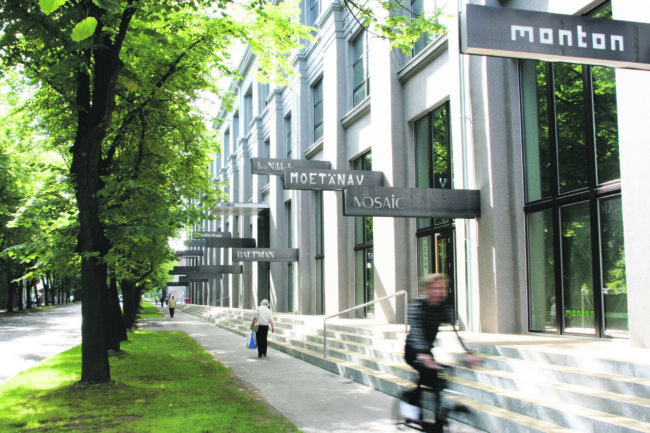 For fashion-hunters, autumn in Estonia is a time of unexpected finds and newly-discovered beauty. Not convinced? Take a look at some of the great boutiques in Tallinn run by some of the best designers in the business, many of whom will be showing their latest collections on the catwalk of Tallinn Fashion Week 2016. Let's take a peek into the places in Tallinn where you can buy the best pieces from the coolest designers.
Piret Ilves Moemaja
Rüütli 16/18, Tallinn, piretilves.com
Sleek, subtle and sophisticated, Piret Ilves' creations fit perfectly with the Nordic mentality of many Tallinners. The straight lines and sturdy, breathable fabrics of Piret's latest collection will look great whether you're about to go through a Finnish, Estonian or Italian winter.
Should you need something a little warmer with which to cover up, have no fear – Piret is one of Estonia's best-known designers of elegant-looking coats which will make the journey from business to bar, or hotel to restaurant, that bit more pleasurable. Drop into her boutique, where there are occasional champagne mornings, and you can learn more. Alternatively, watch as Piret's newest designs take to the catwalk for the first time at Tallinn Fashion Week.
Baltman
Baltika Kvartal, Veerenni 24, Tallinn, baltman.andmorefashion.com
Founded in the same year, 1991, that Estonia regained its independence, Baltman makes quality clothing for the modern man. As a spokesperson for the brand tells us, "as a premium menswear brand, Baltman is elegant and stylish, classic yet modern, always staying in touch with the zeitgeist. We draw on our tailoring heritage spanning eight decades and the best fabrics in Europe from renowned producers such as Loro Piana and Cloth Dormeuil to offer our clients only the best."
The inspiration for the new Baltman collection is the "Modern Dandy", a man with an urge to express himself and a creative mind. Head designer Antonio explains it thus. "Rich autumnal shades of burgundy, olive, camel, indigo blue and bottle green are key to a seasonal color palette that is accented with bright red hues. Checks and flower prints dominate print & pattern, from heritage looks recreated in print through to more directional graphic looks worked on outerwear and tailoring in a variety of scales."
On the company's 25th anniversary, Baltman takes part in Tallinn Fashion Week with a show to close proceedings on Saturday evening, in what is traditionally the most eagerly-awaited of slots. With Baltman designers having won the Golden Needle, Estonian fashion design's most prestigious award, three times, the company goes hand-in-hand with Tallinn's fashion extravaganza.
Marimo Fashion
Müürivahe 17, Tallinn Old Town, marimofashion.com
Mariliis Soobard, the creative brain behind Marimo Fashion, is justifiably proud of her new boutique in the heart of Tallinn's Old Town, where you can find the perfect combination of studied and professional, or of sexy and playful. Marimo Fashion has always offered a unique, Estonian, twist on modern women's fashion, its growing following evidence of admiration for the high-quality fabrics and flatteringly-tailored signature looks that will be on display at Tallinn Fashion Week.
As Soobard explains, Marimo Boutique is a place where fashion shopping is chilled-out. "Marimo Boutique is for the woman who wants it all and wants it from the same place!"
"The atmosphere in Marimo Boutique is minimal and peaceful. We welcome all our clients with a cup of coffee or a glass of Prosecco, depending on the time and the client's wishes."
"Marimo Boutique brings together brands which are exclusive by nature yet infinite in the ways they can combined. In addition to Marimo's clothes the boutique features products from other top Estonian designers such as bags by Kadri Kruus, jewellery by Ettel Poobus and shoes by Vivian Vau. Extra fabulousness is added by the hair products of ghd and tasty surprises by Pernod Ricard and Lindt."
Does the fashion sound tasty? If so, head down to Marimo Boutique and find the perfect look for you!
Click on the address to see the location.
TEXT STUART GARLICK
To learn more about this and similar topics